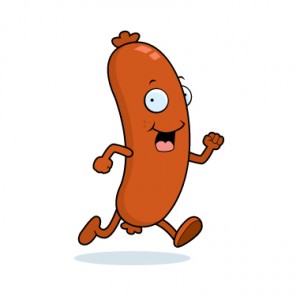 What I'm reading this morning:
Hot Links for Weekend Reading
Ever wondered what CNBC actually stands for?  Its their 20 year anniversary, so check out The Business Insider (the old Clusterstock) for the answer and amaze your friends and co-workers!
Also on TBI, James Cramer breaks his silence on his appearance with The Daily Show's Jon Stewart.  Twas an ambush.
Have the credit card offers stopped hitting your mailbox?  According to Paul Kedrosky of Infectious Greed, It may be because of the Dow Jones.
For a California-based investment bank, Thomas Weisel sure has a healthy amount of New York attitude in their management communiques.  Dealbreaker has a copy of an email that you won't believe.
Dealbreaker also had the best coverage of the Pang Fraud, an ongoing story so ridiculous, you'll laugh and cry at the same time.
Rick Newman of US News & World Report did a great article listing 5 Absurdities of the Bailout, including the receipt of taxpayer money by profitable companies and the fact that some borrowers aren't even able to repay the loans when they want to!
Are the great deals on cars for real?  Cindy Perman of CNBC's Pony Blog may change your mind.  And then her readers weighed in on the fallacy of "how great" the car deals are.
This guy's got a funny idea, but I think he's being serious and now I love it even more: A financial site that only chronicles good news.  Seriously, there's no negativity allowed on the Positive Economic News blog.  Brilliant!
Barry Ritholtz announces a June investing conference on The Big Picture featuring none other than Doug Kass, The Reformed Broker's most favoritest market commentator.
And finally, did Goldman Sachs take over the concession stands at the new Yankee Stadium?  StockJockey from 1440 Wall Street has the scoop.