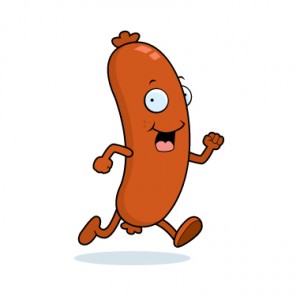 What I'm reading this morning:
Who's Who in the World of Financial Bloggers?  Well, if finance blogdom was a high school, here are the extra-curricular activities your favorite bloggers would be involved with…
1.  A.P. Economics
Barry Ritholtz (The Big Picture)
Mish (Global Trend Analysis)
Anonymous (Calculated Risk)
Boone, Johnson & Kwak (Baseline Scenario)
Yves Smith & Co. (Naked Capitalism)
Prieur du Plessis (Investment Postcards)
Hamilton & Chinn (Econbrowser)
Greg Mankiw (Greg Mankiw's Blog)
2.  Student Council
Felix Salmon (Reuters)
Weisenthal, Blodget & Carney (Clusterstock)
Karl Denninger (Market Ticker)
Eddy Elfenbein (Crossing Wall Street)
Jeff Matthews (Not Making This Up)
StockJockey (1440 Wall Street)
Todd Harrison & Co. (Minyanville)
Brad DeLong (Grasping Reality)
David Merkel (Aleph Blog)
Todd Sullivan (ValuePlays)
Johnny Debacle & Co. (Long or Short Capital)
3.  Faculty Lounge
Matt Drudge (Drudge Report)
James Cramer & Co. (TheStreet.com)
Arianna Huffington (Huffington Post)
4.  French Club
Jesse (Jesse's Cafe Americain)
5.  Library
Michelle Leder (footnoted.org)
Paul Kedrosky (Infectious Greed)
Baruch & Bento (Ultimi Barbarorum)
6.  Detention
Joshua Brown (The Reformed Broker)
7.  Mathletes
DT (Dinosaur Trader)
Isam Laroui (Musings of a Trader)
Michael Seneadza (Trader Mike)
Trader Mark (FundMyMutualFund)
Brian Shannon (AlphaTrends)
Joe (Upside Trader)
The Fly, Ragin' Cajun & Co. (iBankCoin)
Andy Swan (Andy Swan Blog)
8.  Drama Club
Tyler Durden (ZeroHedge)
Tim Sykes (TimothySykes.com)
Mike Morgan (GoldmanSachs666.com)
Bill Singer (Broke and Broker)
Mark Cuban (BlogMaverick)
9.  Audio/Visual Club
Hickey & Walters (Bespoke Investment Group)
Nathan Yau (Flowing Data)
Howard Lindzon (HowardLindzon.com)
10.  Journalism Club
Daily Beast
Cindy Perman (CNBC Pony Blog)
FT Alphaville
Floyd Norris (NYT)
Heidi Moore (WSJ Deal Journal)
Andrew Ross Sorkin (NYT DealBook)
David Gaffen (WSJ MarketBeat)
11.  Cool Kids (behind the gym, flicking cigarettes at teachers' cars)
Bess Levin & Equity Private (Dealbreaker)
Alyx & Jason (LOLFed)
The Anal_yst & 1-2 (1-2 Knockout)
12.  Chorus Club
Seeking Alpha
iStockAnalyst
StockTwits.com
BreakingViews
13.  Link Society
Stephen Dalton (Wall Street Fighter)
Anonymous (Abnormal Returns)
Charles Kirk (The Kirk Report)
14. Goth Kids (applying black nail polish in the infirmary)
Todd (Gloomberg News)
Adam Sharp (Bearish News)
Anonymous (The Daily Bail)
Ugly (UglyChart.com)
Michael Panzner (Financial Armageddon)
**Not Shown
Portfolio Magazine Bloggers (Suspended)
Motley Fool (Expelled)
To all other noteworthy financial bloggers, if I missed you, give me a shout!