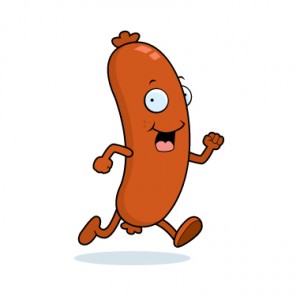 What I'm reading this morning:
Stuff I'm Reading This Morning…
Felix Salmon calls Ben Stein a predator, or a shill for a predator…tomato, tomaato.  (Reuters)
Goldman announces it's acquisition of the Treasury Dep't…LOL!  (Andy Borowitz)
Jamie Dimon on a CIT Bankruptcy:  "Whatever, dog."  (DealBook)
It's Summertime!  So let the intern eating contests begin on The Street!  (Dealbreaker)
Is the "Equity-Merchant Bank" the future business model for Wall Street?  (MoneyMorning)
Worst five states in just about every category?  MichiCaliFlArivada.  (The Atlantic)
Say goodbye to Dot Coms and Dot Nets, the whole domain system is bouts to change.  (Forbes)
Tyler Durden on CNBC's business model (let me guess: he no likey).  (ZeroHedge)
Here comes the big, bad Say-On-Pay debate.  (USA Today)
Krugman weighs in on Goldman Sachs and why they're worse than the Nazis…jk, he doesn't go that far – yet.  (NYT)
Rock Radio?  Still dying.  "We Love You Boston!  Good Night!"  (Rolling Stone)
Earnings Reports:
IBM (MarketWatch)
Google (AP)
Bank of America (Bloomberg)
General Electric (TheStreet.com)
—
Be sure to watch Happy Hour on the Fox Business Channel tonight as the gang takes over the Hard Rock Cafe at the new Yankee Stadium…a certain Reformed Broker you know and love will be on-set.  The show airs from 5 to 6pm EST and my commentary from the event will go up here tomorrow.