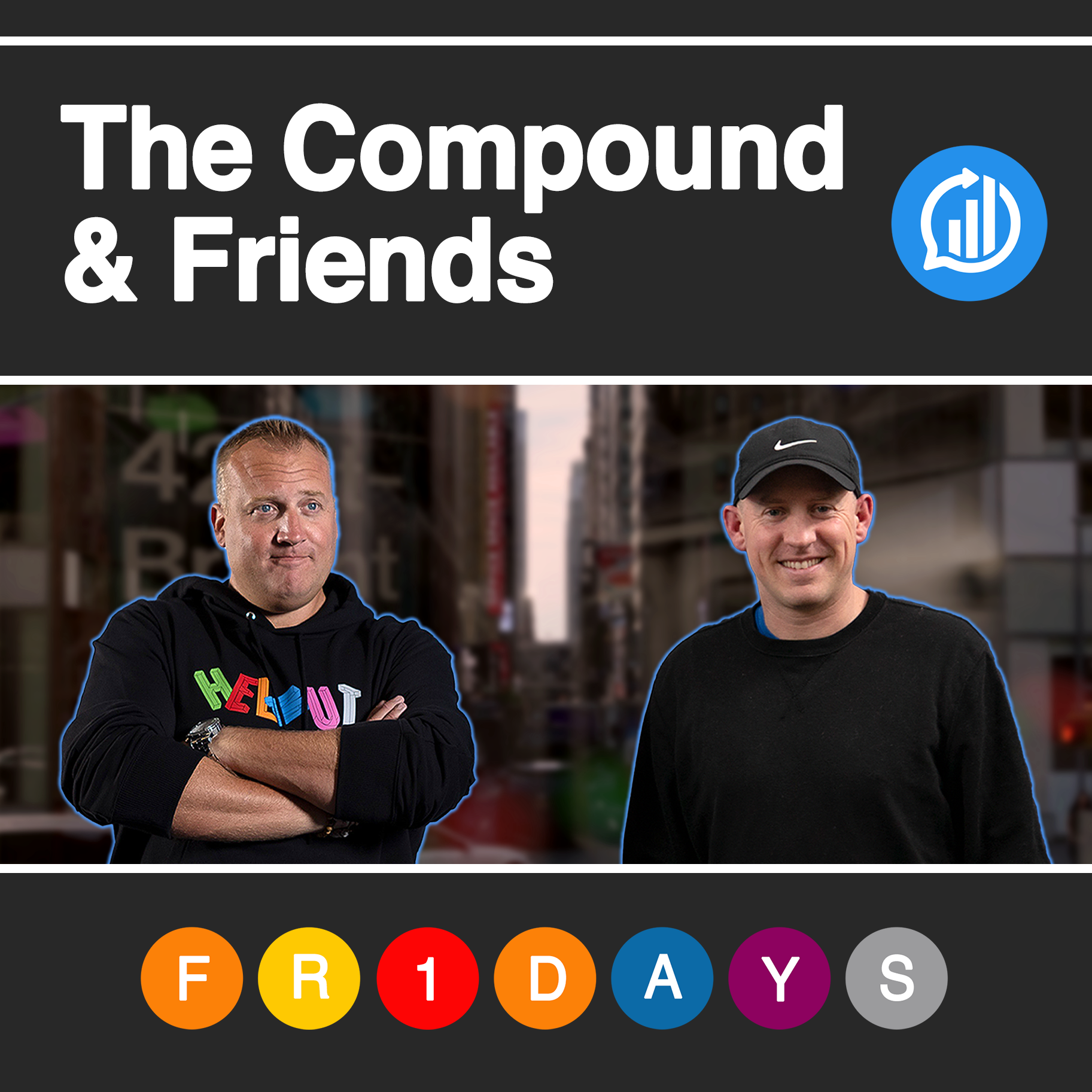 The Compound & Friends is your new favorite business and investing podcast. Downtown Josh Brown, Michael Batnick and their regularly recurring castmates talk about the biggest stories, moments and trends of the week. Drop in and hang with us, new episodes come out every Friday morning.
You can subscribe and listen on Apple, Google, Spotify or whatever podcast player you love.
Newest episode:
Subscribe here: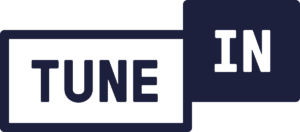 If you enjoy the show, please leave a review on iTunes to help others discover the podcast.
Previous Episodes:
Ep. 110 – Jeremy Grantham, Bubble Historian
Ep. 109 – Big Market Delusions
Ep. 108 – Only Tesla and Toyota will Survive
Ep. 107 – Will There Ever Be Another Warren Buffett?
Ep. 106 – The Year Everyone Got Wrong
Ep. 103 – When in Doubt, Zoom Out
Ep. 102 – We Have Lost All Sense of Decorum
Ep. 101 – Michael Cembalest Takes Us to School
Ep. 100 – Episode 100 with Darren Rovell
Ep. 97 – The Bet
Ep. 96 – Will AI Save the World?
Ep. 95 – We Are Ready For Prime Time
Ep. 89 – Ric Edelman Unplugged
Ep. 88 – Somebody's gonna be wrong
Ep. 87 – That Wasn't the Bottom
Ep. 86 – Bearish but Priced In
Ep. 83 – Catch a Falling Knife
Ep. 82 – Dan Nathan Predicts Recession
Ep. 76 – We Just Might Pull This Off
Ep. 74 – The Year of the Rug Pull
Ep. 70 – The Day Inflation Broke
Ep. 68 -The One With Matt Levine and Mary Childs

Ep. 67 -No Capitulation Necessary
Ep. 65 -This Is a Hitchcock Horror
Ep. 64 -Wait 'Til The VIX Spikes
Ep. 61 -The Battle to Remain Bullish
Ep. 59 -Would You Give Money to Adam Neumann?
Ep. 58 -Why Are You Even in the Market?
Ep. 57 -The Science of Hitting
Ep. 56 -Canary in the Coal Mine
Ep. 55 -Responsibility Theater
Ep. 53 -The Higher the Vix, the Higher the Clicks
Ep. 51 -It Can't Really Get Worse
Ep. 50 -The Energy Bull Market Just Started
Ep. 48 -Why Is It Getting Dumber?
Ep. 47 -This Is What The Bottom Sounds Like
Ep. 46 -We Haven't Seen the Third Act Yet
Ep. 44 -Once Upon a Time in Boston
Ep. 39 -Never Buy New Lows, Never Short New Highs
Ep. 38 -Saint Patrick's Day Show
Ep. 35 -Did The Stock Market Just Bottom?
Ep. 32 -It Doesn't Matter Until It Matters
Ep.31 -It's Crypto Winter Again feat. Packy McCormick
Ep. 30 – Intangible Value feat. Kai Wu
Ep. 29 – The New Face of Wealth feat. Dasarte Yarnway & Emlen Mattingly
Ep. 28 – Can you get Covid in the metaverse? feat. Pierce Crosby
Ep. 27 – A Very Compound Christmas feat. Doug Boneparth & Jenn Ablan
Ep. 26 – 2021 Surprises feat. Tom Lee
Ep. 25 – Expected Returns feat. Shannon Soccocia & Ben Carlson
Ep. 24 – The Gang Launches a Crypto Index feat. Jeremy Schwartz
Ep. 23 – Life, Liberty, and the Pursuit of Tokens feat. Jim O'Shaughnessy & Phil Huber
Ep. 22 – The Relentless Bid feat. Eric Balchunas
Ep. 21 – Meta Squid Game feat. Dan McMurtrie
Ep. 20 – Want-trepreneur feat. Howard Lindzon
Ep. 19 – The 60/40 Portfolio is Dead. Again. feat. Blair duQuesnay & Eddy Elfenbein
Ep. 18 – The Dopest Charts On Earth feat. Tyrone Ross & JC Parets
Ep. 17 – Bogle in the streets, Batnick in the sheets feat. Dan Egan
Ep. 16 – Investopedia Brown feat. Jenny Harrington & Caleb Silver
Ep. 15 – The Stock Market is Drunk feat. Haley Sacks & Dan Nathan
Ep. 14 – ETFs Break $9 Trillion feat. Leanna Haakons & Tom Lydon
Ep. 13 – Signs of a Top feat. Amelia Garland & Delano Saporu
Ep. 12 – The Difference Between Traders and Ballplayers feat. Cardiff Garcia
Ep. 11 – Venture Capital Babies feat. Allison Schrager & Sam Ro
Ep. 10 – Lil Fibonacci feat. JC Parets
Ep. 9 – Josh Is the Third Wheel feat. Ben Carlson
Ep. 8 – The Butterfly Effect feat. Packy McCormick
Ep. 7 – Dangerous Mansion Shortage Threatens America feat. Douglas Boneparth & Leanna Haakons
Ep. 6 – Ultra High Net Worth feat. Jason Snipe
Ep. 5 – Sip The Kool-Aid feat. Dan McMurtrie
Ep. 4 – Economic Freakshow feat. Amelia Garland & Jeremy Schwartz
Ep. 3 – Get Back to Work feat. Douglas Boneparth
Ep. 2 – Bitcoin Thurstmonsters feat. Sam Ro