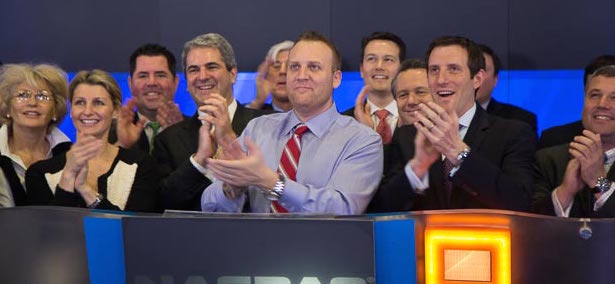 Joshua Brown has delivered his talk, Let Me Save You Some Time, before audiences all over the nation, as well as in Europe and Canada. Whether he's speaking to individual investors, professionals in the financial advisory field or even college students, Josh brings a wealth of interesting information about Wall Street history, current industry trends and investment methodology to his audience.
CE credits now available for Josh's talk.
Josh has presented, moderated or appeared on panel discussions for:
Morningstar Investment Conference
MarketCounsel Summit
The Evidence-Based Investing Conference
Inside ETFs
IMN Global Indexing and ETF Conference
Harvard University
Columbia University
University of North Carolina
G.A.M.E. Forum (Quinnipiac University)
Stocktoberfest
ETF Bootcamp
Tiburon CEO Summit
The Big Picture Conference
Citywire Berlin Conference
New York Society of Securities Analysts (NYSSA)
The CFA Society of Chicago
Thomson Reuters Online Financial Services Symposium
Bloomberg News HQ
The World Resource Investment Conference
Agriculture 2.0 Conference
ETF.com Global Macro Conference
NYU
Lindzonpalooza
Financial Planners Association of Philadelphia / Tri-State
CB Insights Future of Fintech
CFA Institute: National Wealth Management Conference
Bloomberg Equity Forum
Twitter New York City HQ
Colorado Financial Planners Association
Canadian Investor Relations Institute
Securities Traders Association of New York (STANY)
MarketWatch: Defend Yourself
TD Ameritrade National LINC Advisors Conference
For availability and pricing, please contact us here.