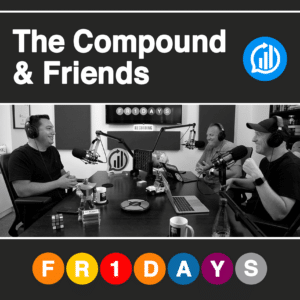 Welcome to the tenth episode of The Compound & Friends, a new podcast from your favorite financial and investing commentators. This week, Michael Batnick, JC Parets, and Downtown Josh Brown discuss:
►JC's Chart Throwdown
►Is Robinhood now a "meme stock"?
►Technical Analysis
►Healthcare stocks
►Howard Marks: Investors should ignore economists
►New Yorkers in Miami
►Knicks / Heat offseason moves
You can listen to the whole thing below, or find it wherever you like to listen to your favorite pods!
Listen here:
Follow Michael's blog at theirrelevantinvestor.com
Follow JC at AllStarCharts.com and on Twitter @AllStarCharts
Sponsored by Polymarket, visit https://polymarket.co/CompoundShow to jump the line