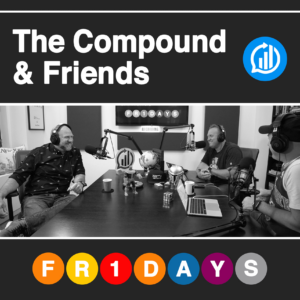 Welcome to the latest episode of The Compound & Friends, a new podcast from your favorite financial and investing commentators. This week, Michael Batnick, Dan Egan and Downtown Josh Brown discuss:
►Where delta fades, growth returns
►Oh look, another bubble. This one has vampires.
►When Do Investors Freak Out?
►Beijing's Behavioral Finance
►Fractional shares
►Target-date Funds
►What is the office good for?
►Facebook Ray-Bans
You can listen to the whole thing below, or find it wherever you like to listen to your favorite pods!
Listen here:
Follow Michael's blog at theirrelevantinvestor.com
Follow Dan on Twitter @Daniel_Egan or at dpegan.com
Sponsored by Rocket Dollar, use referral code COMPOUND to get $50 off at sign up https://www.rocketdollar.com/compound