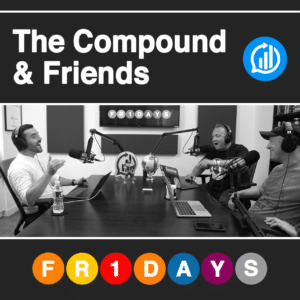 Welcome to the eighth episode of The Compound & Friends, a new podcast from your favorite financial and investing commentators. This week, Michael Batnick, Packy McCormick, and Downtown Josh Brown discuss:
►What Packy learned launching a venture capital fund
►Pre-IPO shares are going to be a big thing
►Is China Tech becoming uninvestable?
►Work calendars
►Will "daily pay" replace two-week paycheck cycles? Should it?
►Is the internet making us awful, or do awful people just use it more heavily?
►Axie Infinity
You can listen to the whole thing below, or find it wherever you like to listen to your favorite pods!
Listen here:
Follow Michael's blog at theirrelevantinvestor.com
Follow Packy's substack at notboring.co
Sponsored by Masterworks, visit masterworks.io/compound to jump the line