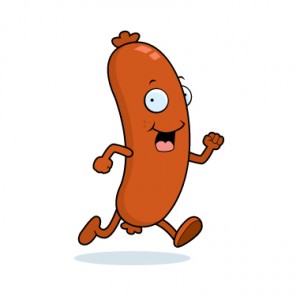 What I'm reading this morning:
Hot Links for Weekend Reading
I confess, I am now officially a LOLFed junkie.  This week, they gave us the NYSE's new Dollar Menu, featuring items like Citigroup, Pier 1 and Vonage.  Alyx, you rule.
The week started with another bombshell (non) earnings report from AIG, the hedge fund that happens to be attached to an insurance company.  Floyd Norris of the NY Times has crunched the numbers and it turns out that in order to post a world-record loss of $61 billion last quarter, which they did, AIG had to lose…wait for it…$465,421 PER MINUTE! Bravo, nitwits.  Take your MBA degree and eat it.
Great news from Barry Ritholtz this week, as he's finally gotten a publishing agreement for his long-awaited book Bailout Nation.  I'm betting on this being THE definitive book on this economic era.  It seems that the sniveling hypocrites at S&P/ McGraw Hill couldn't silence his exposé of the ratings agencies after all.
Swashbuckling Attorney Bill Singer of brokeandbroker.com, asks FINRA, the brokerage regulators, for a meeting to discuss regulatory reforms, his raison d'etre.  He's got the letter he wrote to FINRA on his own site and Registered Rep made this their Top Story.  If you're in the brokerage or advisor industry, tune in, as I'll be posting a follow-up to this story as I hear new details.
This was totally cool – the New York Times is out-teching everyone and their interactive map of US unemployment is no exception.  Even though the subject matter is depressing, it's pretty sick to be able to get the exact rate by county just my moving your mouse.  Check this out now!
Finally, The Reformed Broker got over 25,000 hits this week (primarily on the strength of my CNBC's Separated at Birth) and I want to thank the following bloggers/ sites for the link love.  I read all of you guys every single day!
Cindy Perman (The Pony Blog on CNBC.com)
Dinosaur Trader
Eddy Elfenbein (Crossing Wall Street)
Stephen Dalton (Wall Street Fighter)
Rich Bennett & Eric Salzman (Monkey Business Blog)
Talking Points Memo
OptionHustler
Have a nice weekend, y'all!