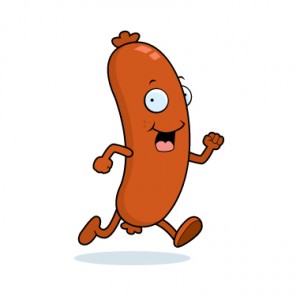 What I'm reading this morning:
Click Image to Embiggen!
I've been asked several times to update my finance blogger list, so I figured on the week of The Reformed Broker's first anniversary, I'd oblige.
Everyone listed on The Periodic Table of Finance Bloggers has either inspired, educated or entertained me in some way, so I figured I'd return the favor.  I should note that the numbering of these blogs is no way a ranking system (if it was, I'd have to decide whether or not my site goes on the top or bottom!)
I'm sure I've missed a few great bloggers, so feel free to shout 'em out in the comments section.
Here are the Periodic Elements of the Financial Blogosphere:
Rocket Science (macroeconomics, monetary policy, real estate, regulation)
Rogues Gallery (misfits, jokers, rebels & knaves)
The Establishment (mainstream media bloggers/ news sites)
Stock Operators (traders, technical analysis)
Peanut Gallery (multiple voices and sources of commentary, aggregators)
Baby Buffetts (value investors, stock picking, fundamental analysis, activism)
MIA (bloggers who have left us this year…come back guys!)
SE Brad Setser
JO Stock Jockey
Updating my list gave me a great opportunity to check in with some blogs I should be reading more often.  The old version is here, by the way:
http://thereformedbroker.com/2009/04/30/whos-who-of-financial-bloggers/