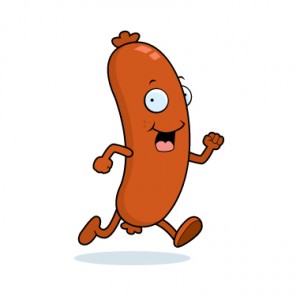 What I'm reading this morning:
Hot Links for Weekend Reading
It's about time the Kaiser of Korporate Governance weighed in on the lack of accountability on the part of congress when doling out TARP (your) funds.  Carl Icahn wrote a sharp op-ed piece for the New York Times called "We're Not The Boss Of AIG".  The main thrust here is that if the US Government is treated at all like regular shareholders of public companies, then it will be astounded how little say it truly has in matters like compensation.
Twofer for Dealbreaker this week…first, they've got the tearful, drunken scene that Ponzi-Master-Of-The-Year runner up Sir Allen Stanford made outside a restaurant on video.  Voyeurs rejoice!  DB also had the best coverage of the Nouriel Roubini rant against James Cramer, yes, Dr Doom truly thought it necessary to rip on the biggest, easiest target on Wall Street…Revolutionary!  Nouriel may sense that his 15 minutes is coming to an end if he truly feels the need to lash out at a TV personality to keep his name in the news.
Peter Boockvar contributed a short-and-sweet defense of short-selling amidst all the talk of new regulation of shorts.  Its posted on Barry's site, The Big Picture, here.  Sample:  "Short Selling didn't convince people to lie about their income on their mortgage applications, Short Selling didn't tell banks/brokers to lever up to such huge levels…" etc.
Lastly, check out the Blockbuster Failboat at LOLFed.  Are there really still people who actually walk into a video rental store and then, like, rush back to return something before paying a – wait, what were those things called – Oh yeah, Late Fee?
Thanks for reading The Reformed Broker this week!