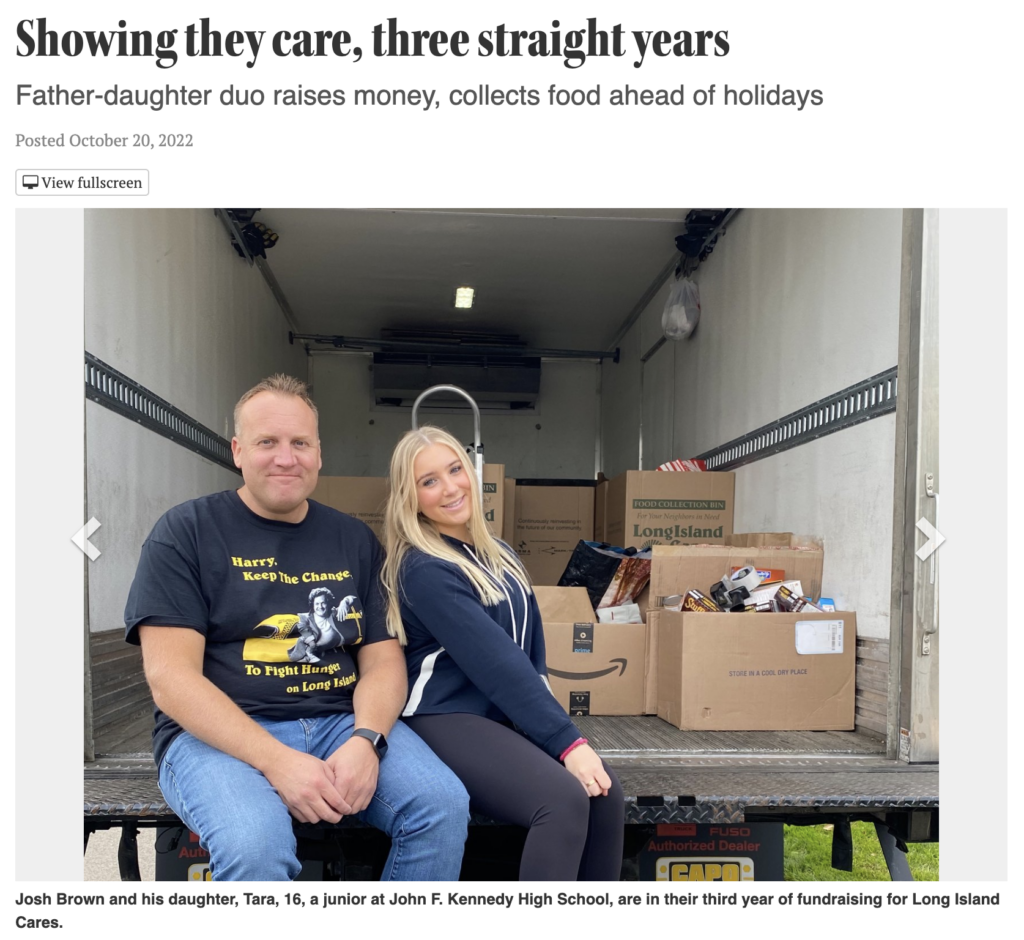 Here's the deal – during the pandemic I wanted to do a book signing for the fans when we released How I Invest My Money. Obviously, travel and meet and greets weren't going to happen, so we had to improvise. Instead, we set up a virtual book signing where you guys mailed me the books along with a check for $20 to Long Island Cares and the Harry Chapin Food Bank. I signed and sent them all back to everyone at my own expense. I was happy to do it and you guys helped me a raise a lot of money.
Last year, I hosted a class of seventh grade students in my driveway, organizing and packaging one hundred fifty Thanksgiving meals for Long Island Cares and their "Adopt a Family" program. Simultaneously, my fans from around the world contributed over $25,000 on the web page we set up. My daughter watched me set the whole thing up and get it going and she caught the bug – and this year I am turning the whole program over to her and her friends.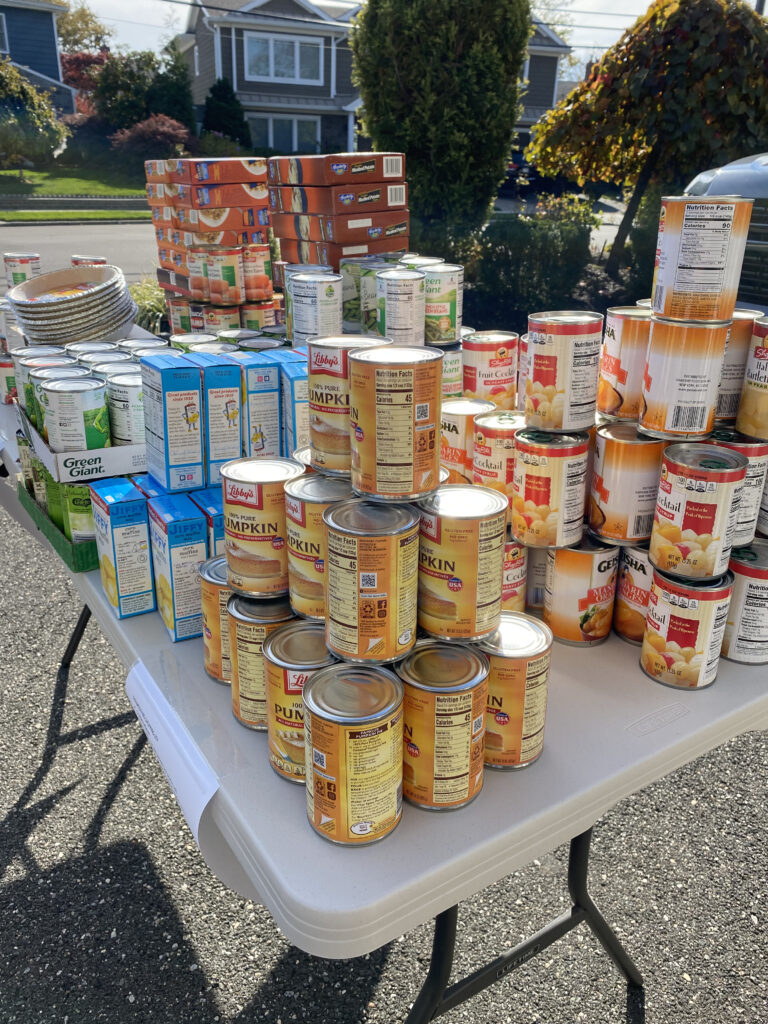 We're trying to outdo last year in terms of packed and delivered Thanksgiving meals for the 225,000 food-insecure Long Islanders in our community, 79,000 of whom are children.
So, if I have helped you or entertained you or kept you invested and focused on what matters this year, here is the only thing I ask for in return. All of our content is provided for free, no paywalls. This is literally the only thing I ask each year: Help me feed the people in my community who need help this holiday season. It takes under a minute to make a donation. You need the write-off anyway. And if you think you're struggling with inflation, imagine how bad it could be affecting others, who don't have the career and resources that you have.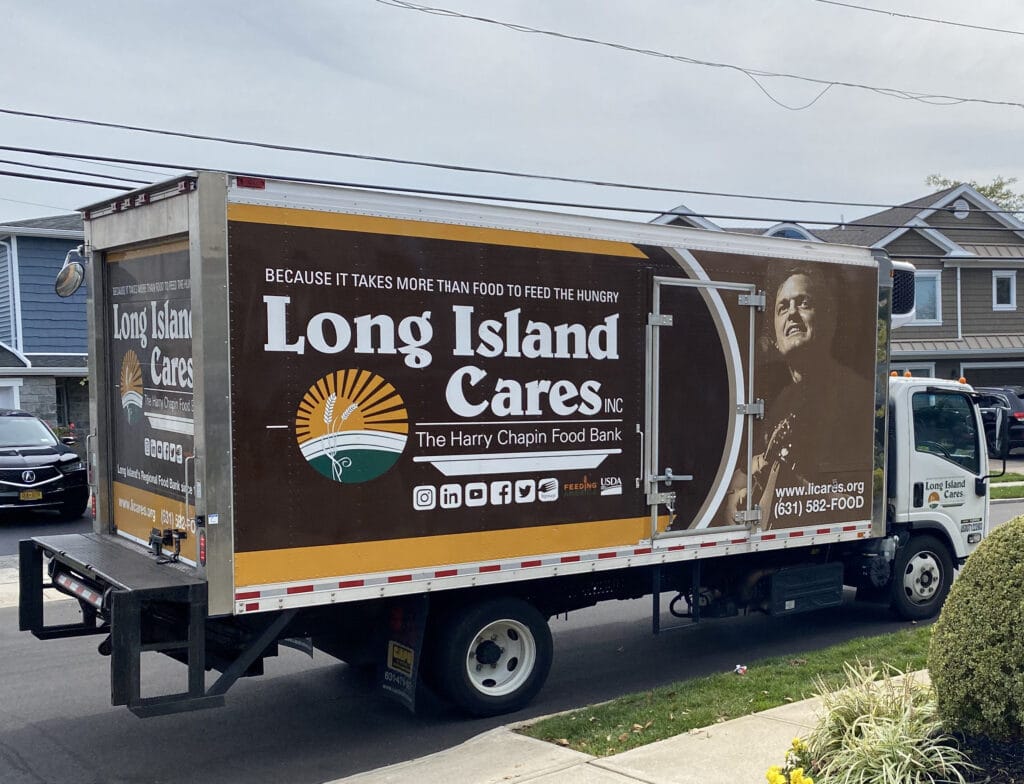 There are two ways you can help and make a huge difference in people's lives.
If you are local on Long Island and you'd like to drop a meal bag off, we'll be having a drop-off this coming Sunday morning. If you have students in school who need community service hour credits, this will help them toward that goal. You can find the details of how to bring a meal bag or two and which ingredients to include at the link below. Or, if you're from anywhere else in the world but you'd like to make a donation, you can do that with a credit card in thirty seconds, same link:
Thanksgiving Mission (Long Island Cares)
Every dollar helps. Every donation gets to the people who are in need. LI Cares does an incredible job. Thank you! I really appreciate it.
Some articles about what we're doing here:
Showing they care, three straight years (Long Island Herald)
Nassau Teen Leads Food Drive For Needy Family Thanksgiving Meals (Patch)