On an all new What Are Your Thoughts this week Michael and I get into Buffett's buybacks, the TD/Schwab merger, massive inbound stock fund flows and everything else going on. Subscribe here to get these sent directly to you when they come out each week! 
I have John Roque on the podcast this weekend, talking about the trends driving the stock market beneath the surface, including the resurgence of small caps and the falling dollar. He's really good, you don't want to miss it. Listen above or wherever you get your pods. 
We raised $7000 and counting to feed families in need. I sign your copy of the new book, you make a difference in people's lives for a small dollar amount, everybody wins big. I love how you guys are stepping up. Truly brought a tear to my eye.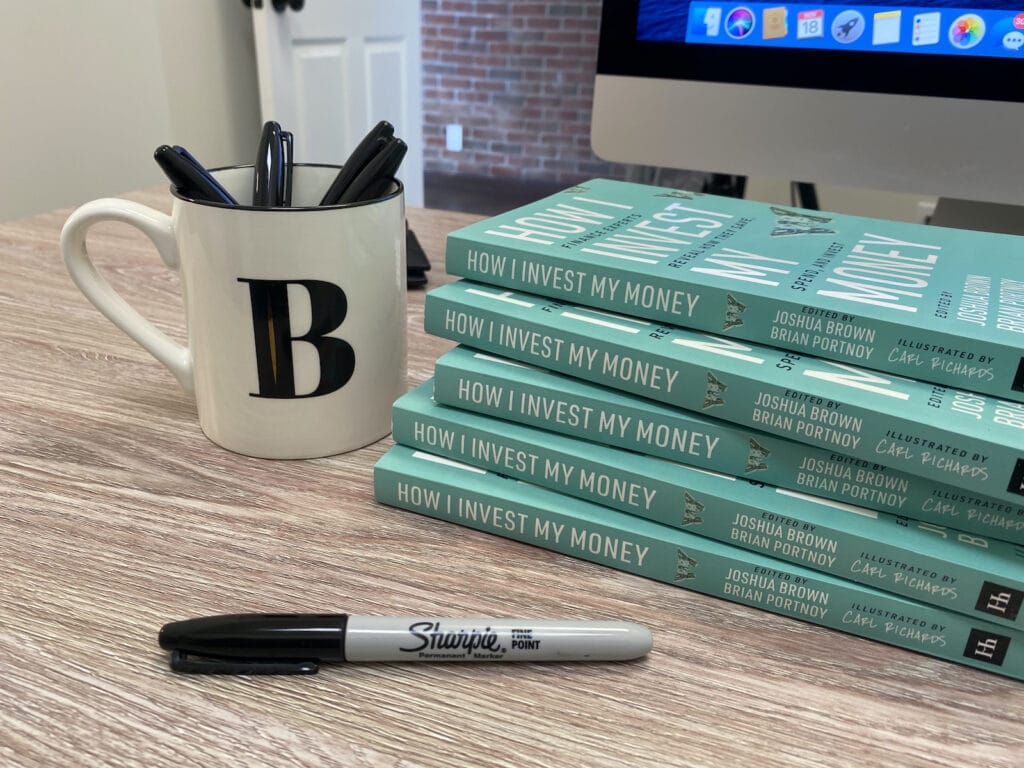 Speaking of the book, we sold it out in the first few days of release this week, but don't worry, they're printing thousands and thousands of copies right now and Amazon's going to get them all out to you. I hope you like it and if you do a review goes a long way.
These are the top posts on the site this week, in case you missed it: