Today's the big day! We've been working on the book all year, and this is the official release date. I'm a combination of nervous and excited (and relieved). It's kind of a weird but cool moment, I'm taking it all in.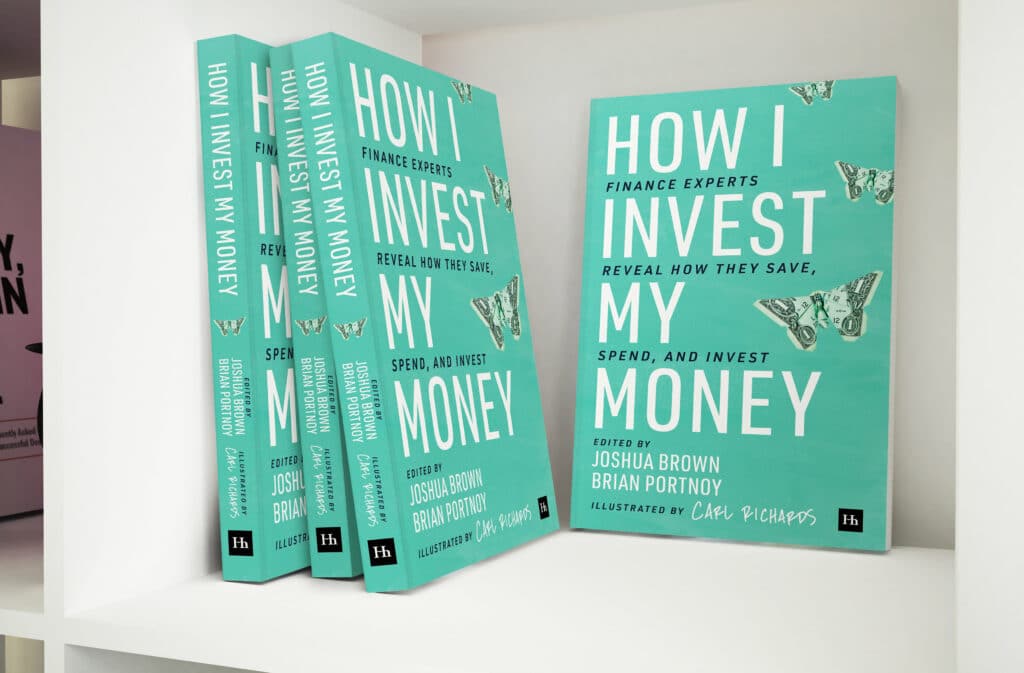 Just want to say thanks to everyone who came out on the How I Invest My Money Zoom we did last night to celebrate, that was a lot of fun. I did book launch parties in Manhattan for my first two books, but that's obviously not feasible these days. It's all good, the outpouring of support I've gotten from you all is way more than I ever could have expected. Brian Portnoy and I are so grateful.
I'm told something like 80 to 90% of the book's sales will be from Amazon given the pandemic, lack of foot traffic at physical stores, lack of travel, etc. That's cool, as long as people can get it. The Audible version is already recorded and awaiting approval before it pops up at Amazon; we're hoping it's up in a couple of weeks. The Kindle version is already live and ready for download.
We're number one in all three of our categories and number one in Investing overall. This demand may mean it takes a little longer for your copy to arrive, but the second printing has just been expanded to 15,000 from 10,000 so the publishers are doing what they can behind the scenes.
And if you preordered the book, we appreciate you! I hope UPS or the Postal Service gets it to you as soon as possible. Please enjoy and be sure to leave us a review. Reviews will make it so other readers will discover it.
Special thanks to the 23 contributors who gave us their awesome, inspiring, unvarnished personal stories for each chapter. And to Carl Richards, who brought it all to life with his amazing illustrations. And thanks to Craig and Lucy at Harriman House, what a pleasure it was to work with them on the project.
Okay, don't just stand there, get your copy! Information about how I can sign them is coming out later this week so please stand by 🙂