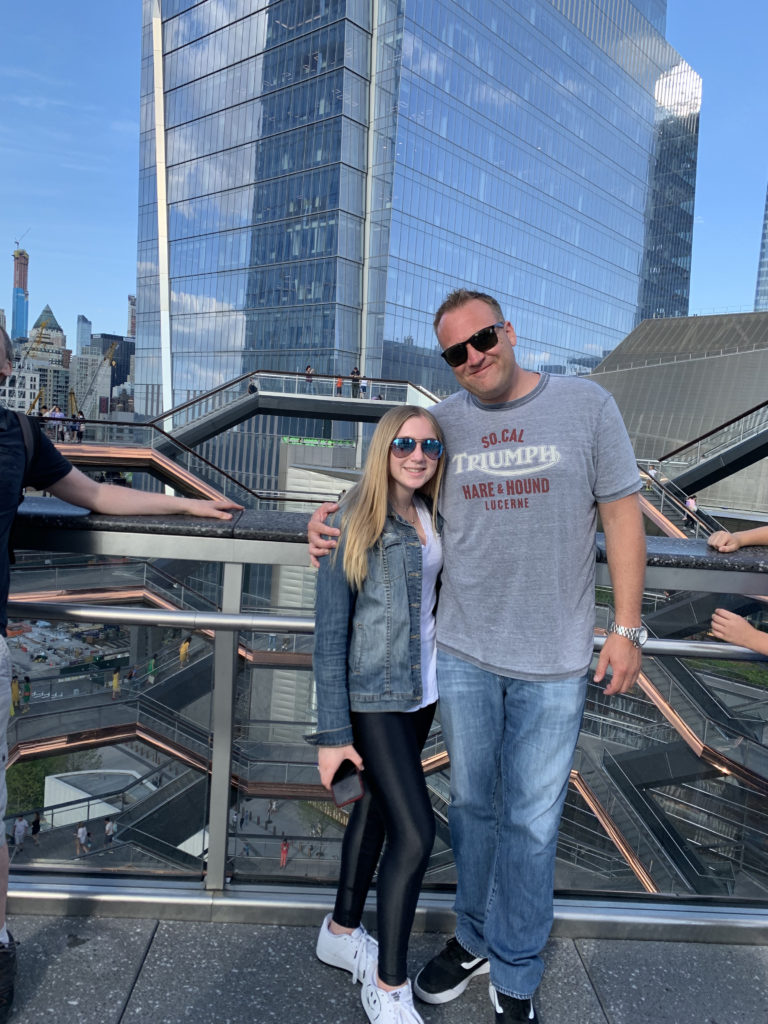 Everyone races out of New York City for Memorial Day weekend so we went the other way this past Monday – took the family in to see the dazzling new $25 billion Hudson Yards development, which is essentially a complex of office buildings and residential towers designed around a massive new state-of-the-art shopping and dining complex. Here I am with my little girl atop the the hulking, otherworldly "Vessel" structure on the banks of the Hudson River at Manhattan's far west side.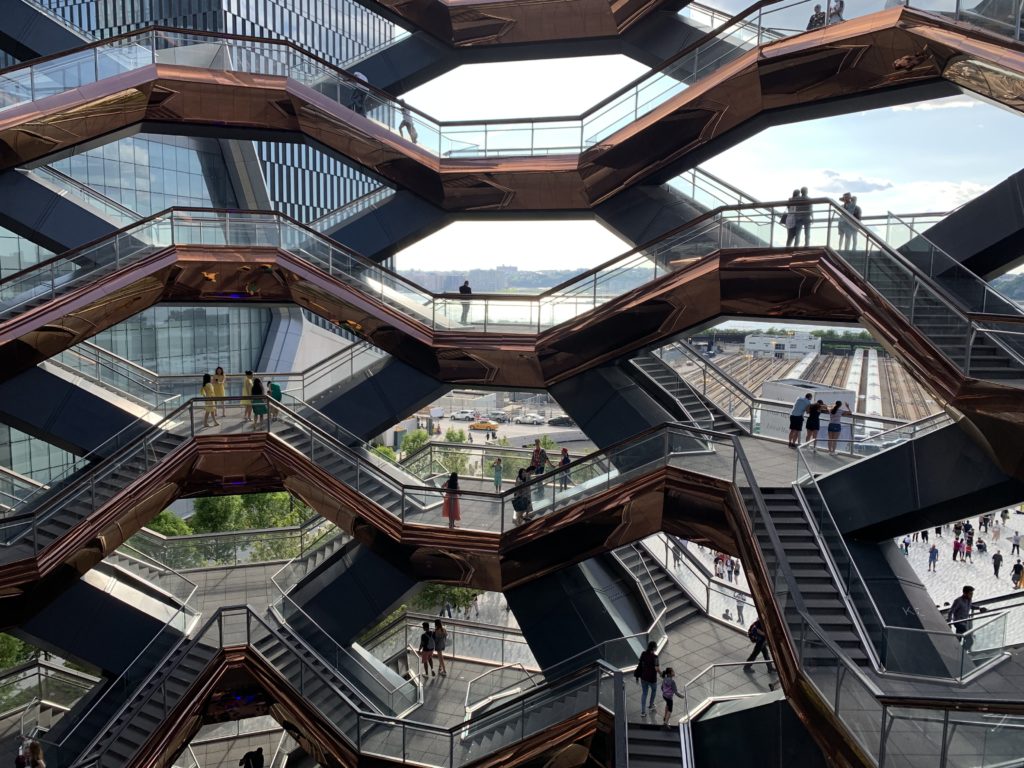 Maybe low interest rates and unbridled corporate ambition won't last forever, but no one will be able to say that NYC didn't take advantage of it while the era persisted. The Vessel sits between the river and the new Hudson Yards mall. Next to it is "the Shed", a new performance space that can be indoor or outdoor with a gigantic retractable roof / walls mechanism.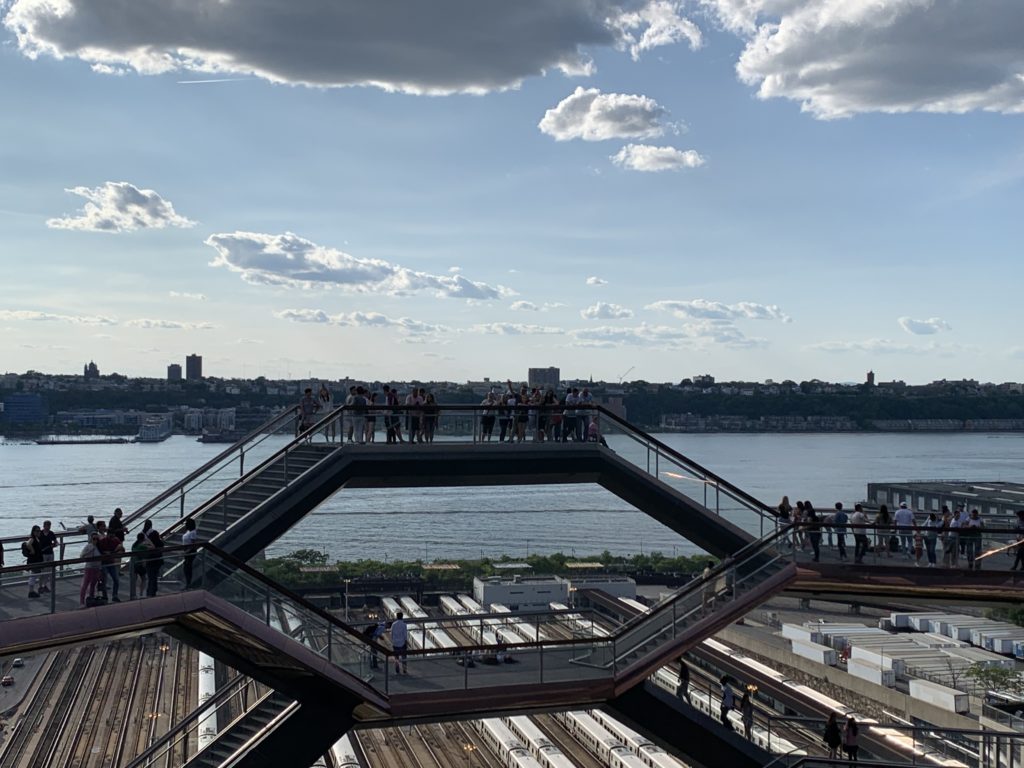 So this thing is copper, and if you walk every step of all the pathways inside of it that's about a mile and a half. 
Between Hudson Yards, the High Line, the new South Street Seaport, Brookfield Place and the Oculus, the Second Avenue Subway, the Kosciuszko Bridge (connecting Queens and Brooklyn) and the massive new LaGuardia Airport currently taking shape along the Grand Central Parkway, New York's developers and government officials certainly made the most of the post-crisis opportunity.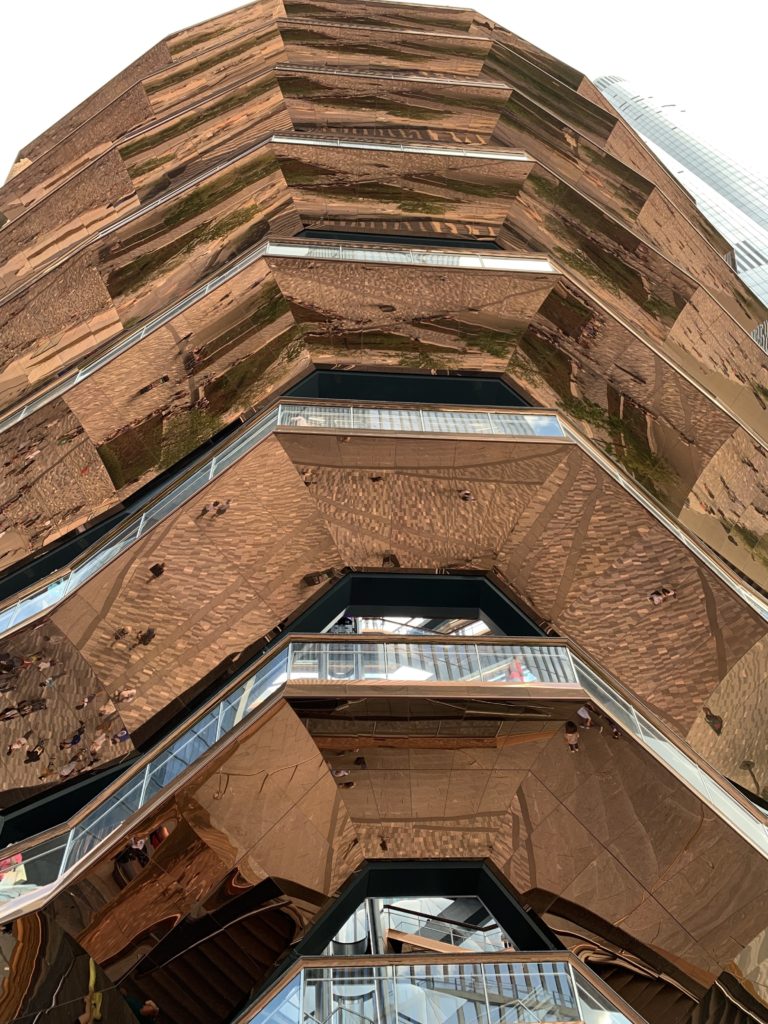 By the way, we did two killer videos this week on The Compound, one with Jeff Saut and another about why some investor's have seen their retirement plan options left in the 1970's. Subscribe to the channel if you haven't already – I predict we break 10,000 subs by summer's end.
These were the most read posts on the site this week, in case you missed it: