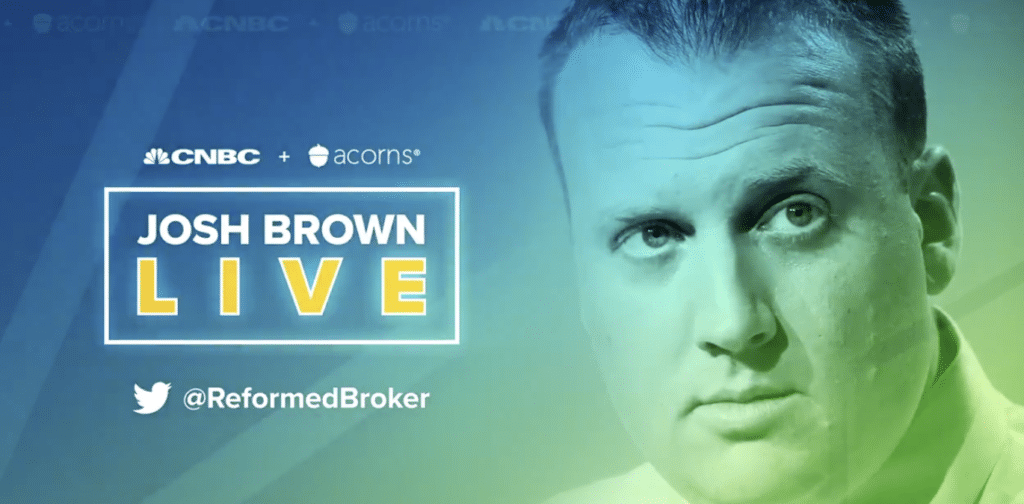 Okay, I'm trying something new tomorrow and I will need your help to see if it can work.
CNBC is putting me on live Twitter video while I respond to questions (and comments?) from their Twitter feed. Obviously, I'm not giving individualized financial advice or doing a lightning round of investment buys and sells – it's more about what's happening in markets, the economy, the industry, the investment world and best practices for being a serious investor.
I think it's going to be cool, but I will need your help. You're going to submit your question as a reply to the Tweet I post below. Dominic "The Domino" Chu is going to moderate and field Q's while I am broadcasting.
It's happening tomorrow (Thursday, April 18th) at 11am ET. Thanks in advance for helping out and making this is an entertaining / informative 30 minute thing.
Reply to this:
Should you invest in IPOs? What should you be watching during earnings season? We'll be LIVE with @ReformedBroker and co-host @TheDomino taking your questions, Thursday at 11 a.m. ET here on Twitter. Reply to this tweet with your questions! #InvestInYou pic.twitter.com/HJpKfC2hpD

— CNBC (@CNBC) April 16, 2019
permalink here: CNBC Live with Josh Brown