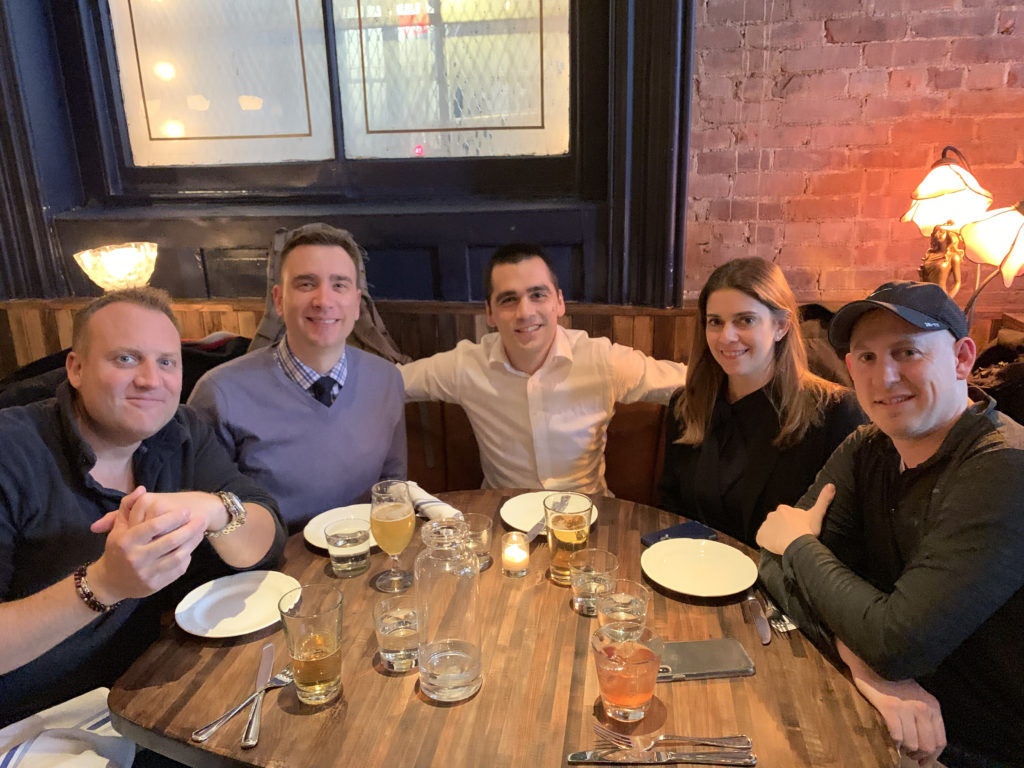 The Hogsalt Hospitality group of restaurants finally opened their Chicago sensation Au Cheval in New York City this week so Bill Sweet, Nick Maggiulli, Blair duQuesnay, Michael Batnick and I raced down to Tribeca to check it out. The burger was amazing, just as it is at the original – which we checked out this past spring when visiting our CHI office. If you're in New York, get over there asap, and don't sleep on the honey fried chicken appetizer! It's ridiculous. 
Also this week, I let everyone in on a secret project I've been working on since last summer. Brian Koppelman and David Levien, the creators and producers of the show Billions (along with Rounders, one of my favorite movies of the 90's) asked me to help them out as the technical advisor for the fourth season, which premieres this Sunday night at 9pm.
I plan to write up my experiences working on all the scripts with them and the show's writers, going over dialog with the cast, helping out on set, etc. It was an amazing experience and I really think you're going to love what the show has in store this season. No spoilers, I promise! 
These were the biggest posts on the site this week, in case you missed it: