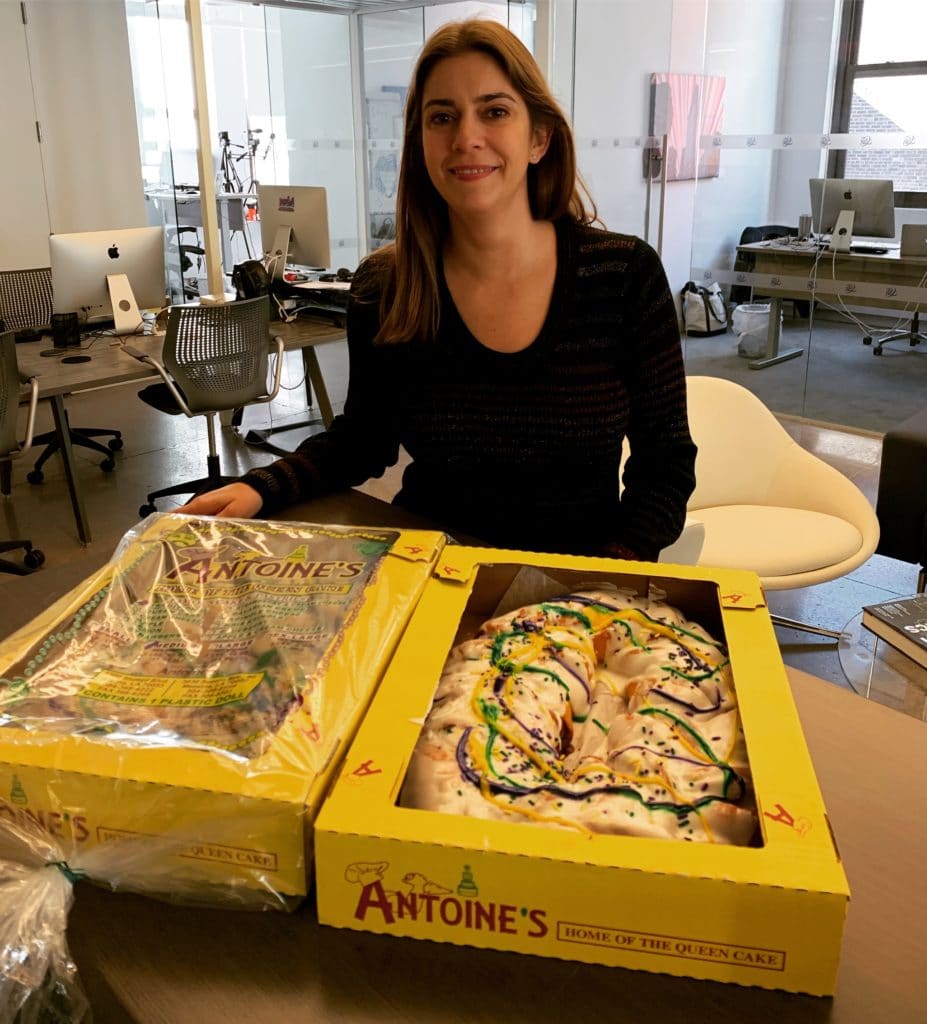 Our advisor Blair duQuesnay came up to New York City this week to meet with clients in the area and she brought us all the real deal king cakes straight from NOLA. I'm doing a low carb thing these days so I only ate half a sheet and licked the icing off the inside of the box. Whatever, I wear suits. Who cares.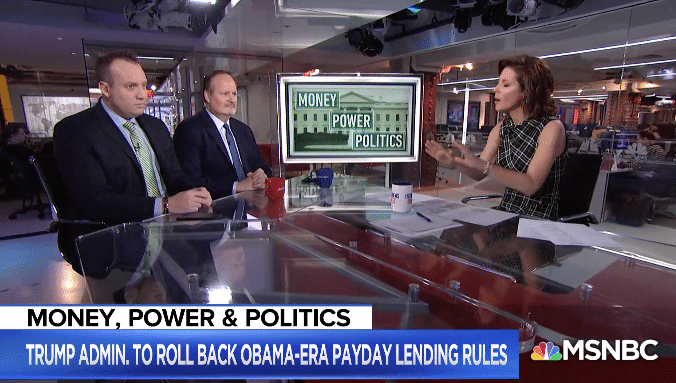 I did Stephanie Ruhle's show on MSNBC this week from 30 Rock to talk about the latest incomprehensible outrage – the removal of protective regulations from the payday loans industry, which seems to have no point other than further enriching one of the most predatory industries in America. Don't fall out of your chair when I tell you that the payday loan industry held its annual industry confab at the Trump Doral while lobbying for the abolition of these restrictions. That'll show those coastal elites!
I want to thank the folks at our custodian firm TD Ameritrade Institutional for turning me into a hologram so I could be at their National LINC conference in San Diego while not having to leave the east coast. People got a big kick out of this – there were ten questions I had answered in advance and people there could press a button to ask me about them. I'm toying with the idea of sending this hologram to a few of my kids' activities when things get hectic this spring 🙂 
By the way, thank you for subscribing to our YouTube channel, The Compound. Early this week we broke 5,000 subs, which is amazing considering it's less than a year old and all we talk about is sober, realistic investing concepts. We're Kardashian-free, and yet, somehow managed to find an audience for this stuff. We took no shortcuts, there's nothing on the channel about "DOUBLE YOUR MONEY IN 30 DAYS" or "HOW TO BECOME AN OVERNIGHT BILLIONAIRE WITH CRYPTO PENNY STOCKS" – as Harlan Howard said about country music in the 1950's, we got is three chords and the truth.
If you're not a subscriber yet, get on board. 
These were the most read posts on the site this week, in case you missed it: