My Chart O' the Day comes from JP Morgan Asset Management, a look back at a miserable fourth quarter for virtually all asset classes – a fitting capper for The Year No One Made Money, as I christened 2018 back in November…
The fourth quarter of 2018 delivered some of the worst returns that risk assets have experienced in this expansion, with the MSCI All Country World Index (ACWI) down 12.7%. Concerns over a late-cycle slowing, tightening global liquidity, trade protectionism, corporate leverage and political gridlock all coalesced to drive a repricing of growth prospects.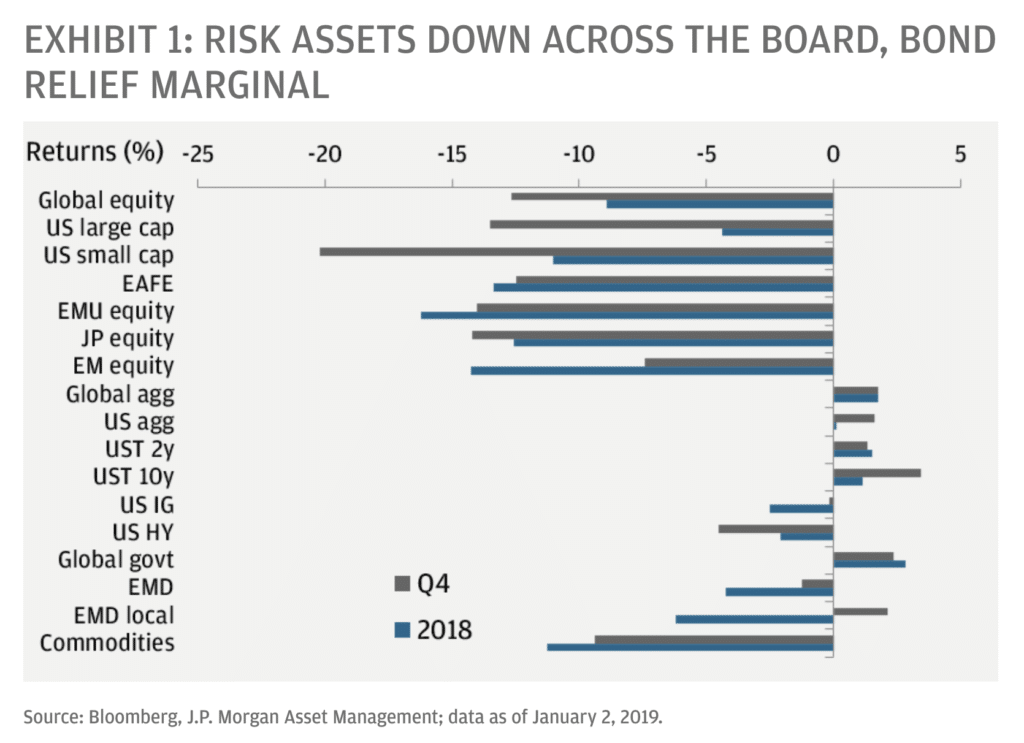 A lot of Wall Street professionals were thrilled to see 2018 in the rear view mirror. Good riddance.
Source:
The Weekly Strategy Report (January 7, 2019)
JPMorgan Asset Management – January 7th, 2019