Busy week and it's only Wednesday, so posting has been light here.
Last night we assembled the firm's Investment Committee and I took everyone out to dinner. The IC does it's work throughout the year mostly remote, so it was cool to have Blair, Dan, Barry, Ben and Michael all in one place for their annual committee meeting.
Here we are at Scampi last night, which serves incredible Italian seafood (crudos, sardines, mackerel, etc), in case you're looking for a new spot to try. Flatiron.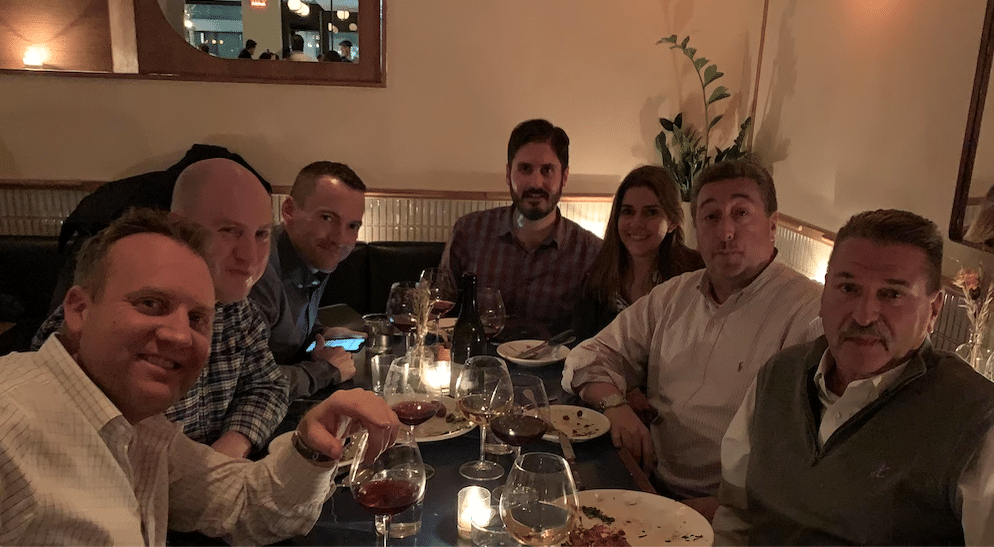 Anyway, some blog stuff I'm reading today in between doing whatever else. The race is on to wrap up 2018 and get my ass to Florida!
Oh, one last thing. Hundreds of people have already enabled our financial Alexa skill, Market Moment, and it's become a part of their morning routine.
We're getting good feedback and having a lot of fun sharing the history and present of markets and the lessons learned from it all. Yesterday, Tadas told the story of how MA state securities regulators banned investors from buying the Apple IPO in 1980 because it was too risky. Today I told the story of how Warren Buffett first came to take a controlling interest in Berkshire Hathaway – for revenge!
Get the skill here and listen by telling Alexa to play you flash briefing on the nearest Echo or Echo Dot device in your home.
Okay, read: