My Chart o' the Day comes from Ben Carlson's new post, in which he shows how young people can start out by saving a small amount each month – just $25 – and then gradually increase that monthly target to produce extraordinary results.
Starting is the hard part, finding incremental ways to add along the way is a little bit easier – you'll make more money as your career progresses and your now-established habit of tucking dollars away will already be part of your life's operating system.
Check this out, then read the whole thing: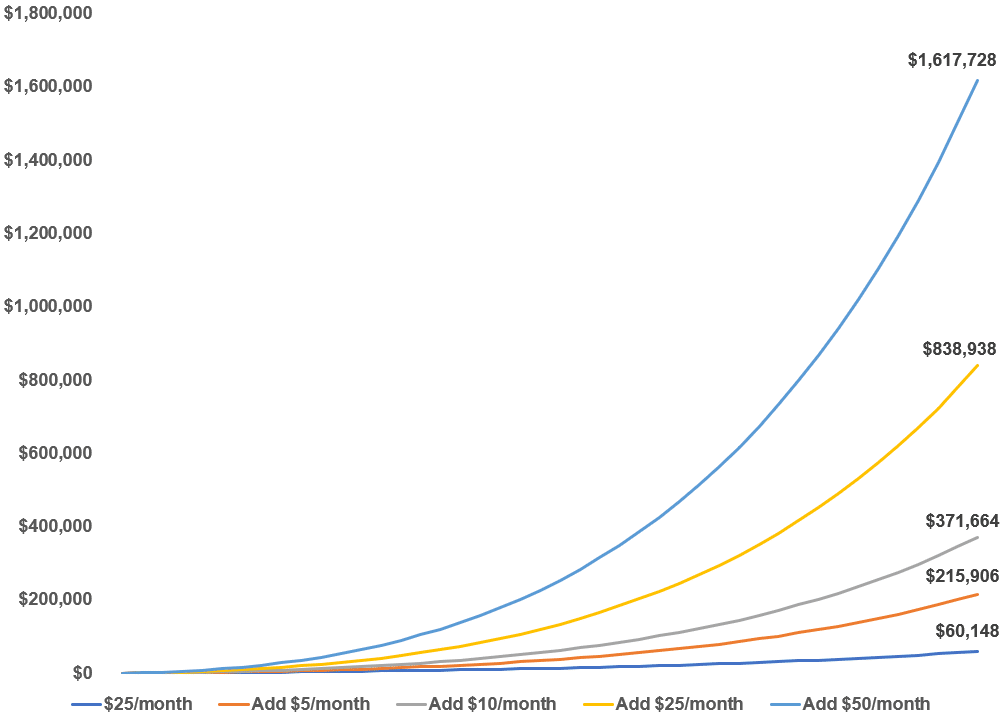 Adding $5, $10, $25, and $50/month to your savings each year is an annual increase of just $60, $120, $300, and $600, respectively. These aren't enormous sums of money but look at the massive differences in the ending balances.
Ben's advice is to automate this sort of savings program to remove ongoing decision making around it and get you accustomed to "paying yourself first." We created our automated saving and investing tool, Liftoff, for exactly this sort of thing. You can learn more about that here.
Source:
Tiny Improvements, Big Results (A Wealth Of Common Sense)