TD Ameritrade Institutional, my firm's primary custodian and the third largest in the industry, just commissioned an Investment News survey of advisors who have recently moved their business. The advisors who left the brokerage world to become RIAs are reporting the highest overall levels of satisfaction.
This is obvious to me, having spent a decade, miserably, selling investment products prior to becoming an advisor selling advice. The difference in how you feel when you wake up in the morning, knowing that your only job is to help people, is night and day.
This week I got to spend some time with a group of 130 RIA executives from all over America at JP Morgan's Wealth Management Summit. It was a great event, complete with a wide-ranging Q&A session with Jamie Dimon himself (who should be the President of the United States btw) as well as a tour of the bank's famous artifacts (the desk used by five generations of Morgan men, including J Pierpont, seen below):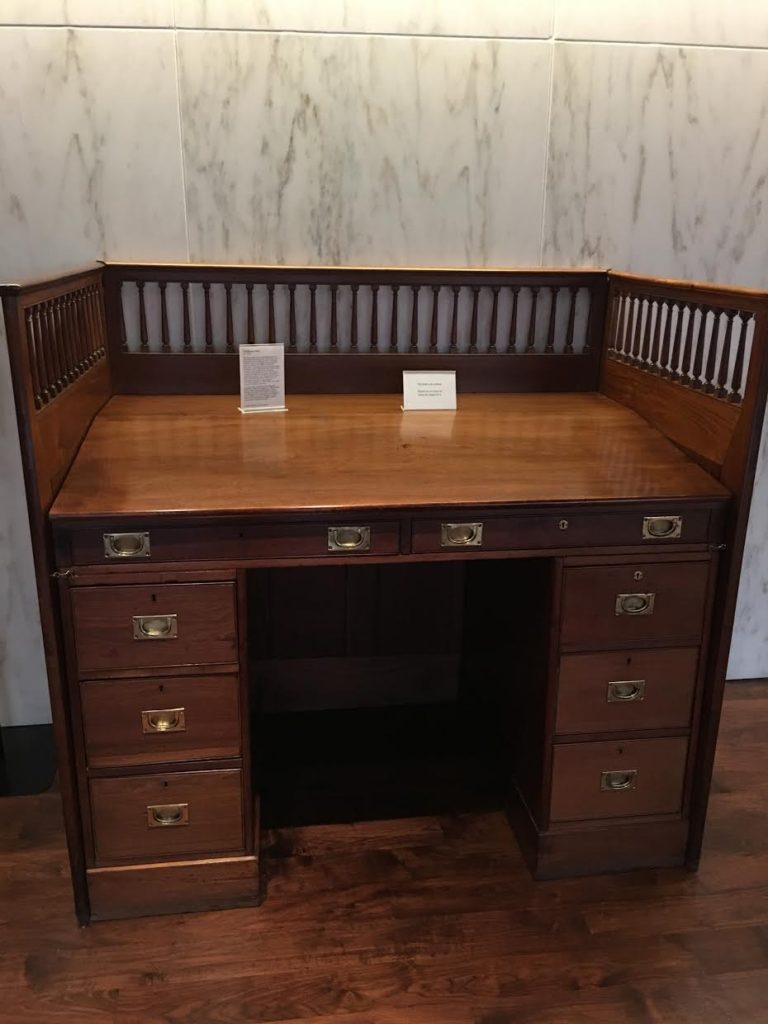 One of the unifying themes of all of my discussions with my fellow RIA people is how much happier we are doing what we do compared with what we used to do. Many of the industry's headcount consists of people who were formerly brokers or insurance salesmen or bank officers. I've never met someone with this career path who would ever even consider going back. It's not even in the realm of possibilities. Why would anyone do that? 
Here's the data, via Investment News, backing up something that most breakaways and investment advisor representatives already know: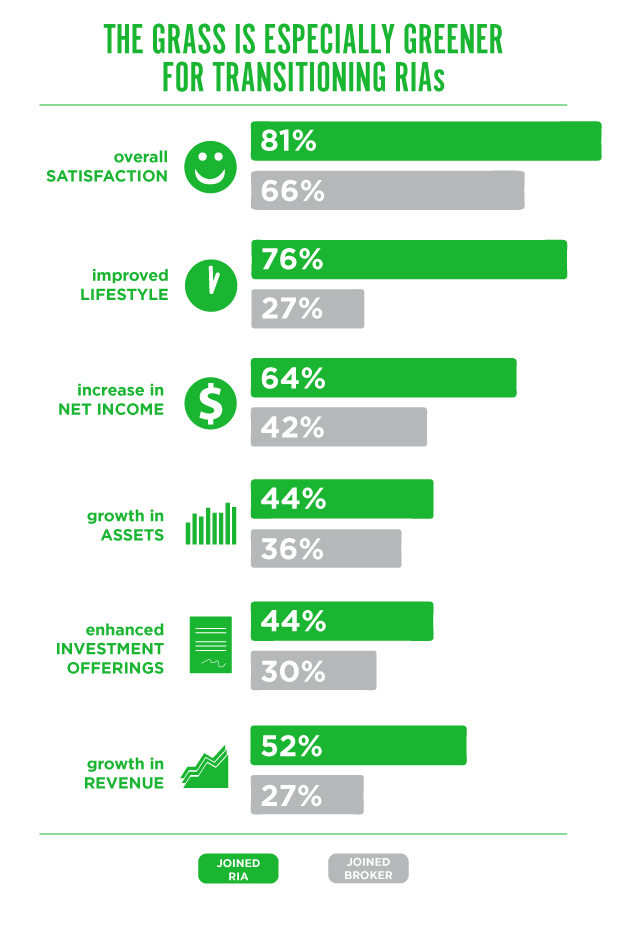 Of the 419 advisers surveyed who changed affiliations and/or business models since 2014, the study found that advisers becoming RIAs reported the greatest satisfaction among all advisers making a move — 81% reported they were either very satisfied (66.7%), or satisfied (14.8%). While only 3.7% reported being unsatisfied.

By comparison, advisors making moves into other channels, the satisfaction levels drop. 72% reported they were either very satisfied (54.3%) or satisfied (17.1% ) with their decision to move, , dissatisfaction also saw a marginal increase at 4.4% .

So what drives post-move satisfaction? "Simply put, so many things get better for the advisor,." said Scott Collins, Director of Brokerage Independence at TD Ameritrade Institutional. "Advisers who make the move are more satisfied professionally, because they're now standing by the side of their clients, and personally, because they can better realize the benefits of growing a business that they control.
Josh here – No matter what channel you're in, as an advisor you have a sacred responsibility to your clients and their future well-being. Having no one else to answer to but the client, and a business model without conflicted loyalties, brings an added clarity that makes the job even more satisfying.
And now, a brief commercial: 
At Ritholtz Wealth Management, we're talking to advisors from every channel from around the country as we continue to build out the firm's national presence. We've made some incredible hires and have empowered advisors with our research and portfolio capabilities so they can focus on their client relationships – the most important thing. If you want to talk with us about joining our team, here's how you get in touch.
Source:
The truth about transition: The grass often is greener (Investment News)
Read also: