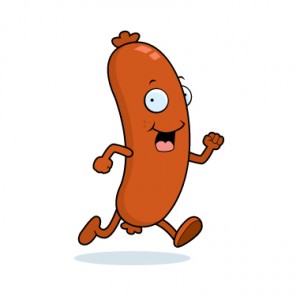 What I'm reading this morning:
The Battle for New Highs on the Dow  (AThrasher)
The "God of Crude Oil Trading" is betting against shale.  (Bloomberg)
Wait – the contrarians are bulls now?  (MarketWatch)
Treasurys are ignoring the Fed and tracking the ECB instead.  (BloombergView)
Here's how JPMorgan and Goldman think the ECB's QE program will go down.  (Bloomberg) and (TheTell)
Larry Swedroe on the mystery of momentum.  (ETF)
Piper's Gene Munster on what to expect from Apple's big 9/9 event.  (Fortune)
Michael Batnick shares some wild stats about emerging markets.  (IrrelevantInvestor)
Flashback to 1981, with Treasurys yielding 15% and the prevailing wisdom that they'd have to go higher.  (TBP)
Home Depot admits to massive credit card data breach, Russian hackers said to be sending America a message re: sanctions. (Buzzfeed)
The class war in American politics is over (guess who won).  (Vox)
Hollywood bombed big-time this summer, box office down 14%, not a single film opens above $100 million.  (Deadline)
What does a washed-up ex-politician bring to a boutique investment bank? Important people like to deal with important people.  (BloombergView)
Connecticut blows.  (NYMag)
Can newsrooms boost traffic without spoiling their brands?  (CJR)

The new book – Clash of the Financial Pundits – now on sale!