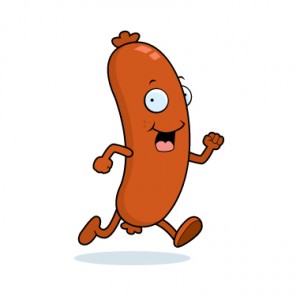 What I'm reading this morning: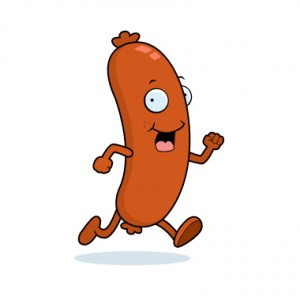 Stuff I'm Reading this Morning…
"The Dow and S&P 500 are each riding their first four-day losing streaks of the year and have fallen in nine of the past 11 trading days."  (MoneyBeat)
John Hussman: "Frankly, I wonder whether any amount of arm-waving will incline investors to actually examine their risk exposures here, much less consider the prospect of a 40%+ decline in the S&P 500…"  (InvestmentNews)
Lance Roberts: Will rising rates kill the stock market?  (PragCap)
The long bond is within spitting distance of an official bear market…  (Bespoke)
Jeremy Siegel digs up the corpse of the Shiller CAPE, beats the shit out of it once again, puts lipstick on its face, has his way with it and then re-buries it.  (BusinessInsider)
Enis Taner on the carnage in Emerging Markets.  (RiskReversal)
It still sucks to be a doomer.  (Fortune)
The truth about financial assets and the prospects for true rotation.  (PhilosophicalEconomics)
10 "high conviction" purchases being made by the Ultimate Stockpickers.  (Morningstar)
Justice Department is now looking into JPMorgan's energy trading business, the seventh or so investigation into America's favorite megabank.  (WSJ)
Amaze and delight your friends with this bit of trivia – Icahn's returns are now crushing Buffett's.  (NYP)
Harbinger's Phil Falcone settles with SEC, accepts five year ban from running other peoples money, admits to "wrongdoing" but not violating any specific rule, because his lawyers are probably amazing and have great connections. And the carousel of justice spins round and round…  (Bloomberg)
The Solar Boom is for real, 2/3rds of all capacity in the United States has just come on in the last 2 and half years.  (GreentechMedia)
Nobody does stock splits anymore because they couldn't give less of a damn about courting a mom & pop shareholder base.  (BusinessInsider)
Collective intelligence and predictive markets are much better forecasting tools than the opinions of lone experts.  (Bloomberg)
Bank of America intern, 21, dies 'after working until 6am three days in a row' at London offices  (Telegraph)
This fall's gonna be all about two things: Seahawks QB Russell Wilson and cable-knit sweaters.  (GQ)
Don't miss The Takeaway, my daily linkfest for financial advisors (InvestmentNews)
REMINDER: Backstage Wall Street is now on Kindle!