One of the time honored traditions of the financial media and blogosphere is to obsess over each quarterly 13F from Warren Buffett's Berkshire Hathaway.  Should we sell what Warren is selling and buy what he's buying?  What sectors is he concentrating on, which positions is he adding to and where is he trimming?
The bigger question is whether or not there is any value to doing so…
What makes the Berkshire 13F so valuable for investors is that, unlike many hedge funds, he is a looooooooong-term holder, when he gets involved, it is usually for an extended period.  Because this is the case, the filing of his positions is not hopelessly out of date even though it comes out 45 days after the close of a quarter.
But can we make money from it?
Chad Cotty may have an answer to that question:
I tracked his major equity purchases going back to 4Q 2009 and determined their returns on the day they were made public, as well as how they performed one, three and six months down the road. I then tracked the S&P 500 over the same time periods as a comparison.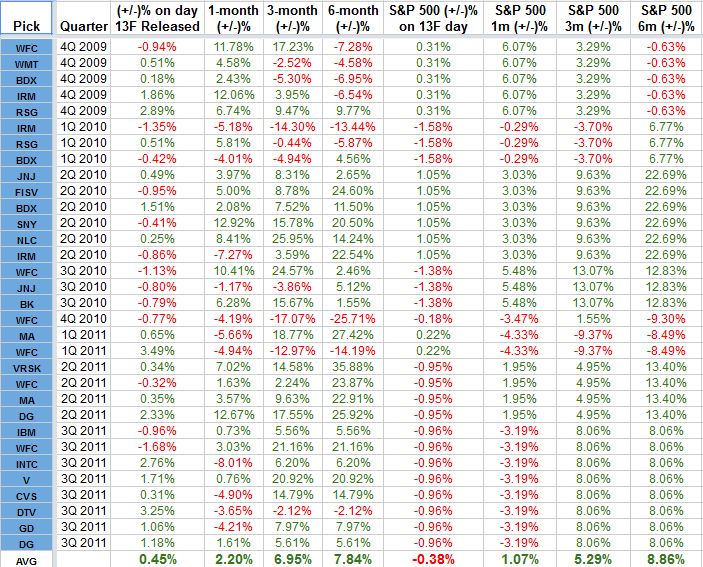 Source:
Is it worth buying Buffett's picks after they're made public? (Chad Cotty)
Tags: $BRK-B