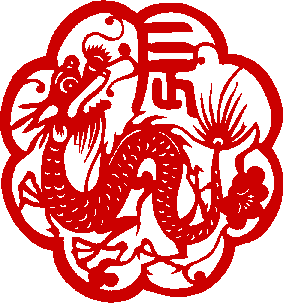 On January 23rd, the Chinese celebrate the start of their New Year – and it's the Year of the Dragon.  It's also the year in which the bill comes due for one of the most ambitious and misguided stimulus plans in world history.
The bottom line is that the entire thing is being built on the premise that land prices will appreciate and so the taxes and development fees will continue to roll in going forward.  If that sounds familiar it's because we played the exact same game in Florida, Las Vegas and California.  Should real estate values decline, the resulting spiral of dashed expectations will mean a People's Bank of China bailout for the locals and a probably hard landing for the Chinese economy.  What that could mean for the world as it reverberates is pretty much unthinkable right now, we really don't have an answer for it.
Reuters has a Special Report on the topic, here's a snatch before we talk about the significance of a mass-bailout in the Middle Kingdom:
China's local governments have piled up a mountain of bad debt, some of it to finance bridges to nowhere and other white elephant projects, which now threatens to constrict growth at a time when the global economy is sputtering. It is adding to other systemic risks in China, including a sharp downturn in the property market and a rapid rise in problematic loans.

Local governments had amassed 10.7 trillion yuan in debt at the end of 2010. The government expects 2.5 to 3 trillion yuan of that will turn sour, while Standard and Chartered reckons as much as 8 to 9 trillion yuan will not be repaid — or about $1.2 trillion to $1.4 trillion.

In other words, the potential debt defaults could be even larger than the $700 billion U.S. bail-out programme during the 2008 crisis.
So here are some action items that may helpful to consider in light of a relatively new wrinkle on the global macro stage:
1.  How much direct exposure do you have to Chinese equities?
2.  How much indirect exposure do you have to the Chinese economy via geography (think Brazil, Australia and other nations with a dominant materials export story)?
3.  How much exposure do you have on an industry basis (think metals and mining stocks, oil stocks, industrials with big Chinese backlogs)?
4.  How important do you think a receding demand story from the Chinese furnace is to the world economy, what would be the aggregate drop-off in global growth?
5.  How much exposure do you have to commodities in the event of a possible inventory glut as the Chinese infrastructure buildout grinds to a halt?
6.  How can an investor profit from a decline in commodity prices and a general easing of demand, how can a trader maximize the potential of this eventuality?
Just some items to think about, be sure to head over at the link below to hear more about the potential Chinese hard landing.
Source:
Special report: China's debt pileup raises risk of hard landing (Reuters)
Tags: $FXI