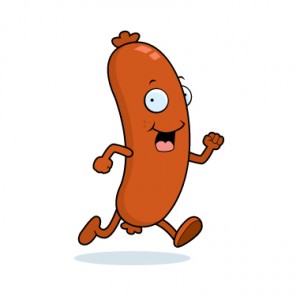 What I'm reading this morning:
Stuff I'm Reading this Morning…
Are you ready for the torrent of earnings as 143 of the S&P 500 companies report this week?  Here's a preview:  (TheStreet.com)
Dissecting Joseph Stiglitz, this era's "rockstar" economist.  (Economist's View)
Pimco and a group of bondholders bail out CIT.  Yay, I think…  (Reuters)
The battle for White House influence between Larry Summers and Jamie Dimon.  (Baseline Scenario)
Do patents kill innovation?  Is there a such thing as Technocide?  (Mises.org)
The vultures arrive to pick the bones of Michael Jackson's estate clean.  (DealBook)
TRB fave pundit Dougie Kass looking for explosive upside in US stocks come Fall (6th paragraph).  (Barron's)
Commercial real estate brokers finally join the rest of us in the real world.  (LA Times)
Fashion's Diane von Furstenberg on confidence, the importance of failure and surviving this recession.  (NYT)
Robert Shiller ♥'s Sub Prime Loans.  (Felix Salmon)
Grub Street's guide to becoming a "Regular" at the restaurant of your choice.  (NY Mag)
Random:  Maybe the readers can help me out with this conundrum – What's more excruciating; sitting through Mamma Mia live on Broadway or sitting through last year's film version of the musical?  What if you've had to do both within an 18 month span, does that qualify you for some type of award or tax deduction?
Image from Amazing Design World