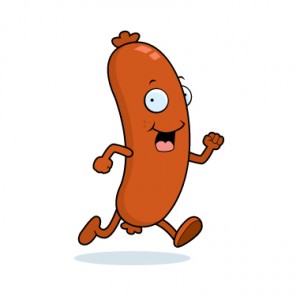 What I'm reading this morning:
Hot Links for Weekend Reading
Shedlock vs Schiff
The big hullabaloo in Wall Street Blogland this week was the unsolicited Peter Schiff beatdown issued by Michael "Mish" Shedlock (Sitka Advisors) on his Global Economic Trend Analysis site.  Mish was sick of all the "Peter Schiff Was Right" promotional videos floating around and decided to call BS on the whole thing.  Using  statements from Schiff's Euro Pacific brokerage firm, Mish systematically dissects the entire premise that the doomsayer kept his clients safe in 2008.
Barry Ritholtz weighed in on the controversy in a fairly even-handed way, but you can decide for yourself here:  "Peter Schiff Was Wrong" and here:  "Peter Schiff Answers His Critics".
My opinion is that Peter Schiff was basically right on the ideas and concepts he predicted before many others, but his execution was flawed in that he got killed owning Asian stocks rather than staying out of equities and he chose to get his gold exposure through owning the stocks of gold miners (which are equities after all) rather than owning physical gold or the metal's ETF.
Icahn vs Steel Partners
Another clash of giants took place earlier this week when Carl Icahn decided to take on fellow activist Warren Lichtenstein of Steel Partners over Steel's decision to convert a fund into a public company via a reverse merger without his investors' consent.  Why anyone would want to be on the wrong side of Carl Icahn is beyond my comprehension.  Dealbreaker's got Icahn's letter to the other limited partners expressing his displeasure.