Berkshire Hathaway B shares…
We have a breakout, a low-volume re-test, and then follow-through.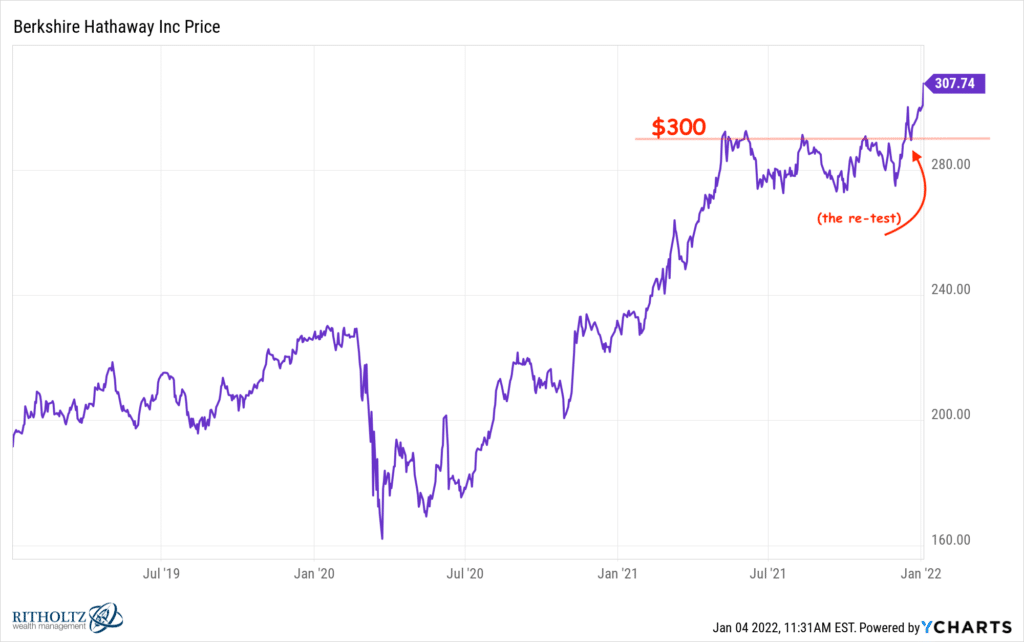 That 300 level, which had served as obvious resistance above all year should now be seen as a possible level of reliable support. The buyers came in recently upon that re-test.
For many reasons, Berkshire Hathaway seems to be the right stock for the current market / economic environment – exposure to energy and rising demand for commodities (via the massive utility subsidiary and Burlington railroad), exposure to financial services (mostly insurance, some bank holdings and American Express) as well as being the largest shareholder of Apple (happy $3 trillion!) and a shit-ton of cash on the balance sheet.
After having sat out most of the rally of 2020, 2021, Berkshire is now screaming higher. Right stock, right time, and a breakout a long time in the making.
(disclosure: I am a long-term shareholder in Berkshire Hathaway. Nothing on this site is meant as advice. Please see Terms & Conditions below.)