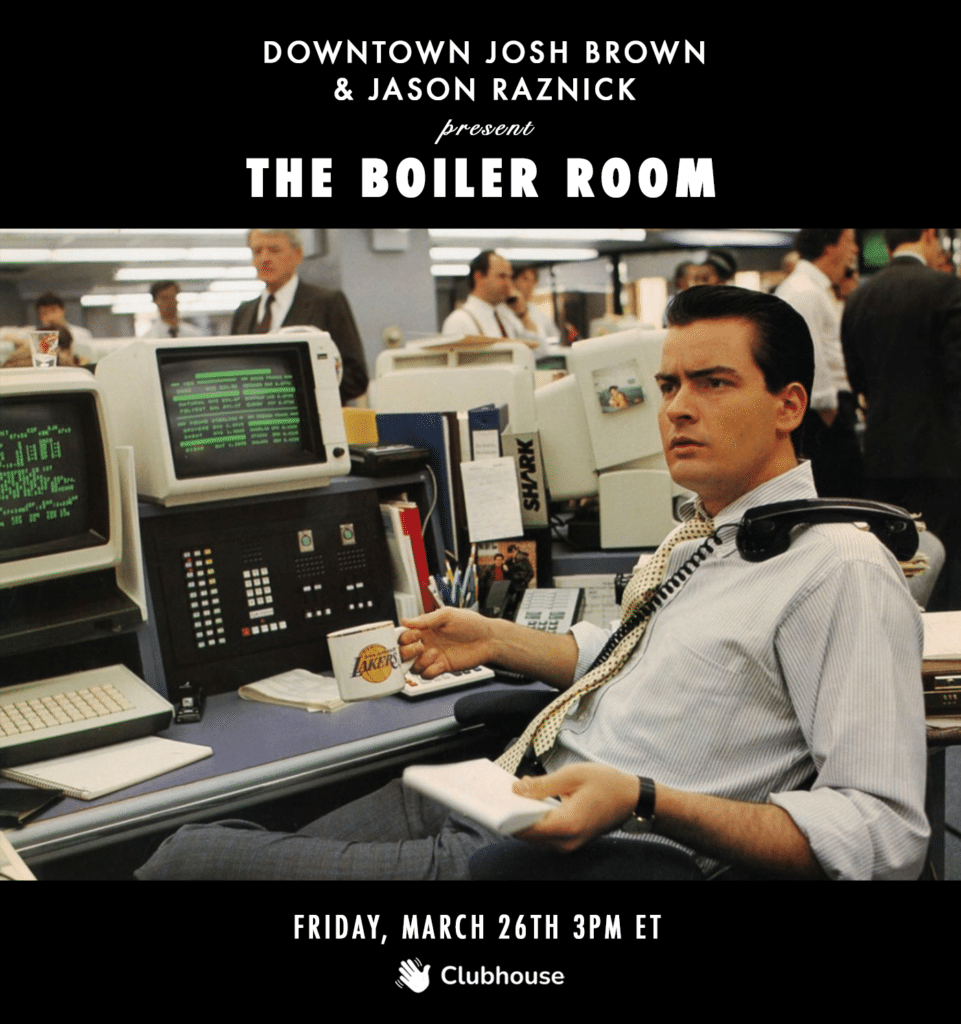 I've always been a believer in the wisdom of crowds (as well as the madness of crowds) so it's been lots of fun unearthing new stocks to follow from the crowd that shows up every Friday at 3pm ET for "The Boiler Room" on Clubhouse.
The Boiler Room is a session run by Jason Raznick and I each week to give you, the audience, a chance at pitching stocks to a big audience and getting some recognition for your best calls. I don't weigh in on the picks, I just ask questions and try to learn more. So many of the stories Jason and I have been pitched are brand new to us, we're learning about companies at the same time as you are!
This week, we were pitched Virgin Galactic, Texas Pacific Land, StoneCo, Carrier Global, C3AI, Twitter and more. You can read about each of these pitches here at Benzinga!
And be sure to join us this Friday live. You can come ready to pitch your favorite stock or just come hang out and listen to the pitches! Make sure to add it to your calendar, see you then. And by the way, how cool is this!
Follow The Boiler Room as a club and get instant alerts when we're going live! 500 followers already, you should be one of them.
The 'Boiler Room' Stock Pitch Recap: Texas Pacific Land Corp, StoneCo, Virgin Galactic And More (Benzinga)