Our most aggressive asset allocation strategy, named for NASA's longest duration mission, is called Voyager. The term aggressive is a loaded word, it carries with it a connotation of truculence or irresponsibility – as though being aggressive is somehow an incorrect or reckless posture regardless of the circumstances. This is one of the reasons why we're so careful about the words we use when sitting with an investing client and walking them through our recommended portfolio.
There are certain situations that call for an aggressive stock market allocation. There are certain types of people, in certain phases of life, for whom something other than an aggressive allocation would actually be the irresponsible choice. Time horizons will be relevant here, as will several other factors that can only be ascertained during the course of a holistic review of each family's situation.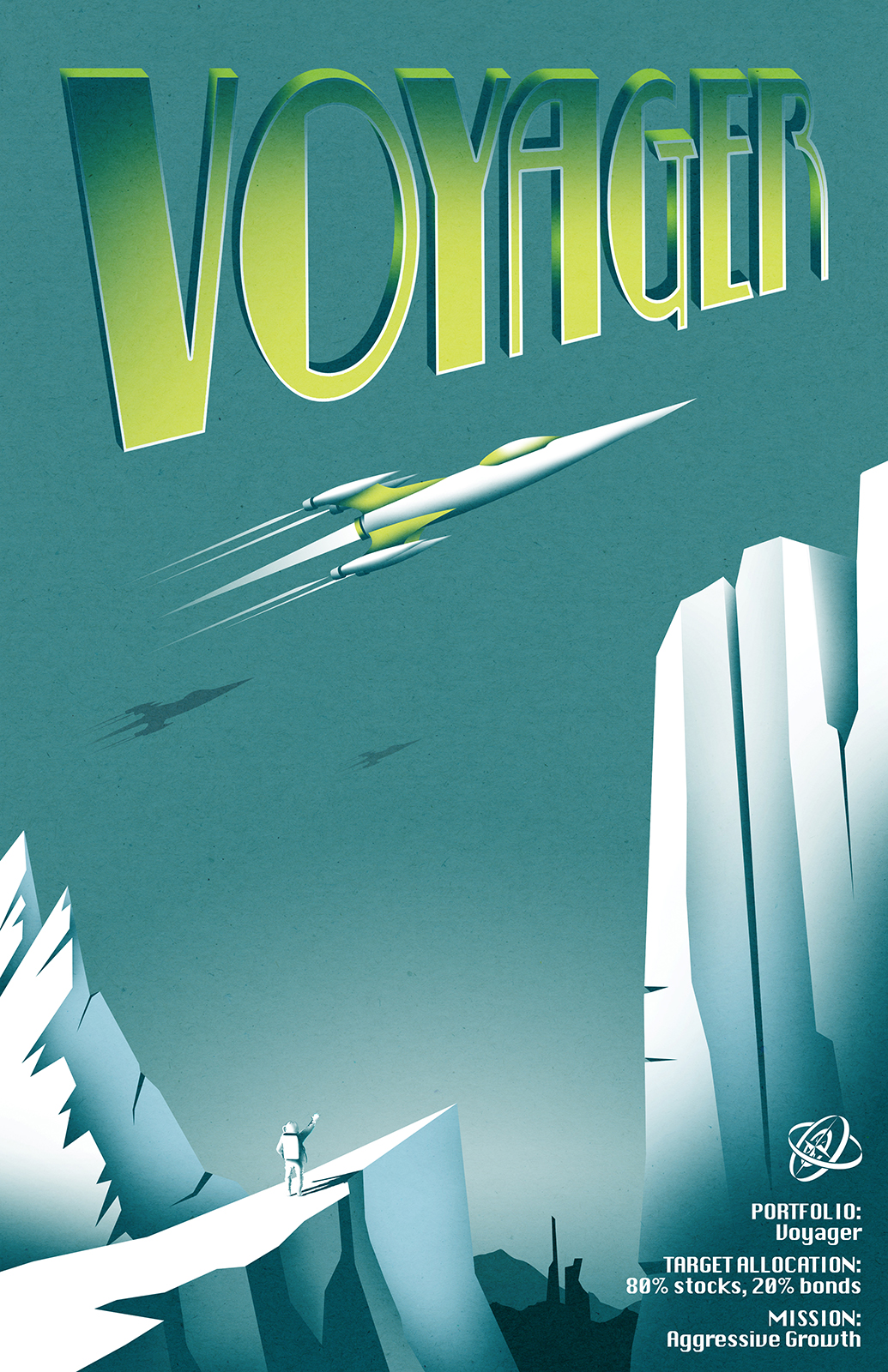 The twin Voyager missions left our orbit in 1977 and continue to explore where nothing from earth has ever been before. Both craft have gone interstellar in recent years, having passed Jupiter, Saturn, Uranus and Neptune on their way into deeper space. The Voyager investor seeks higher returns over long stretches of time, while accepting the volatility they must endure along the way. Voyager's target allocation of 80% stocks and 20% bonds make this portfolio our most aggressive strategy.
Is Voyager the right portfolio strategy for you? Ask a financial advisor today.
See also:
We're extremely proud of our strategic asset allocation model portfolios and what they've been able to deliver with respect to our clients' financial plans. You can learn more about them all here: Asset management at Ritholtz Wealth.