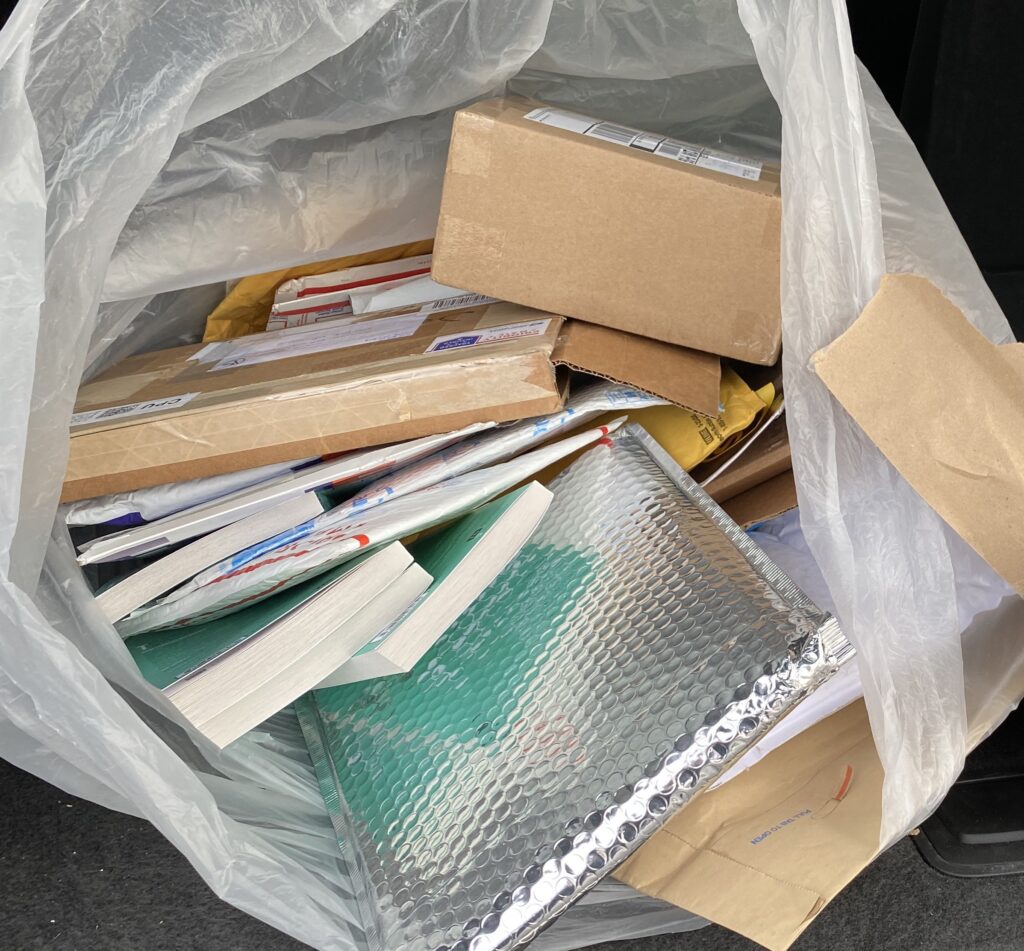 We're getting these signed books out finally, spent half the day signing and signing and signing 🙂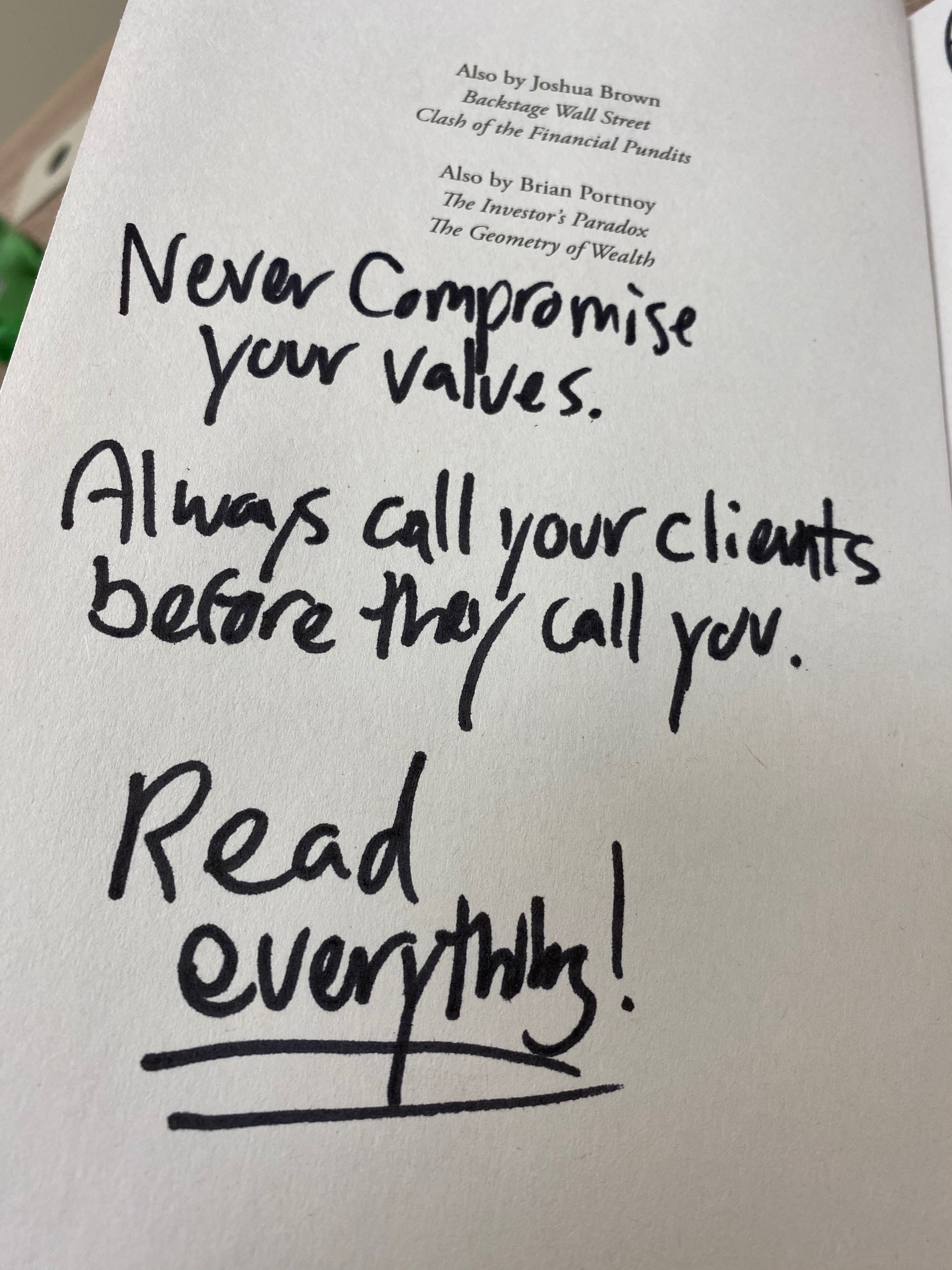 Yes, I'm taking requests. A few people bought copies for their children and adult children, some of whom are in the financial advisory industry. I tried to add some advice in those cases.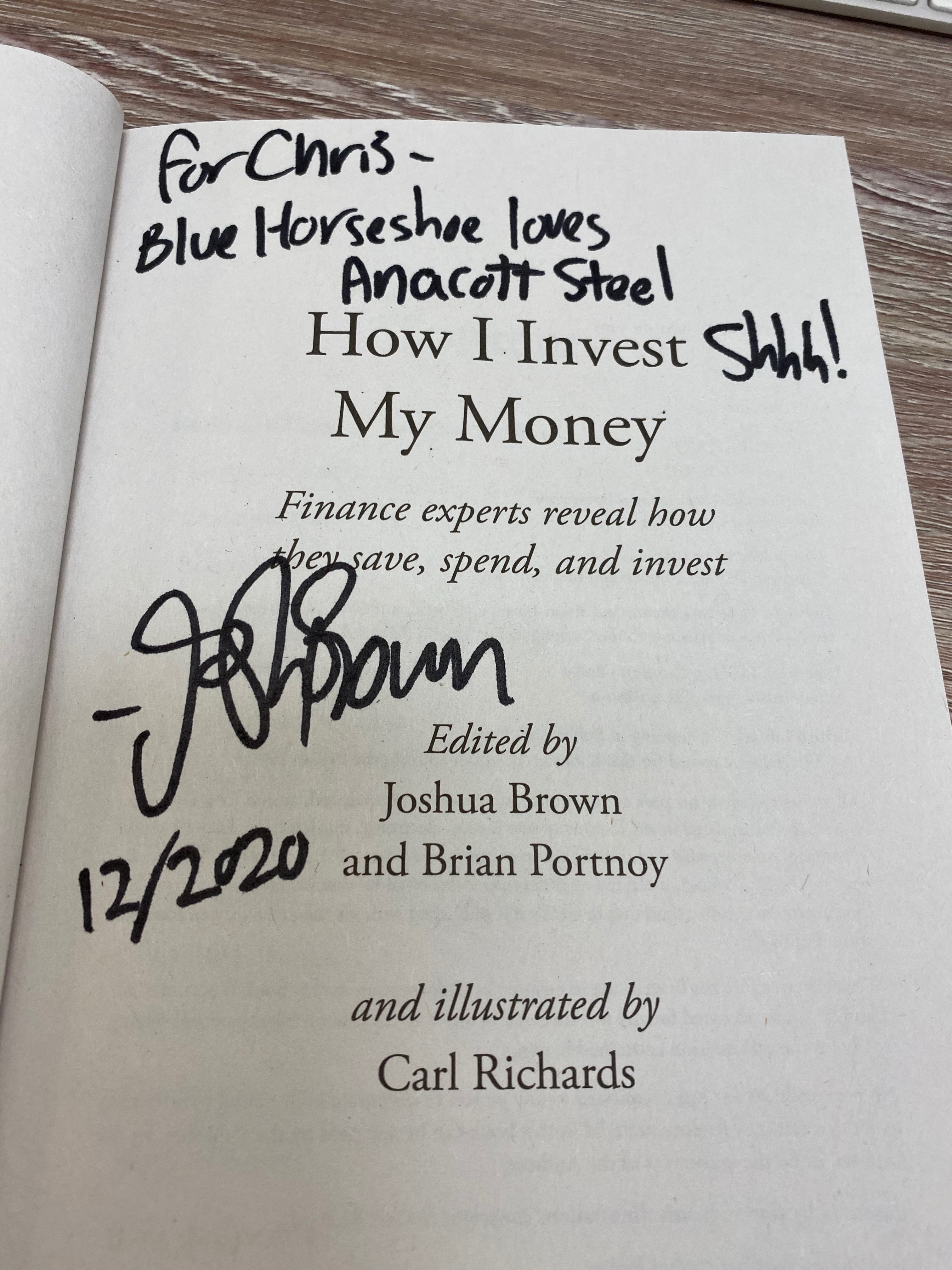 This was my favorite request so far.
Did you get your copy yet? Another ten thousand have been printed will be headed to Amazon's fulfillment center shortly, so hang on, I promise they're coming! And there's still plenty of time to send them to me to sign with a charitable donation.
Yesterday's new podcast episode was the biggest first-day download total yet for The Compound Show. I don't know what caused it but that's pretty cool. You can listen below or find it on your favorite podcast app here. Thanks to Marc Rubinstein and Congressman Patrick McHenry for coming on this weekend!
These were the most read posts on the site this week, in case you missed it: