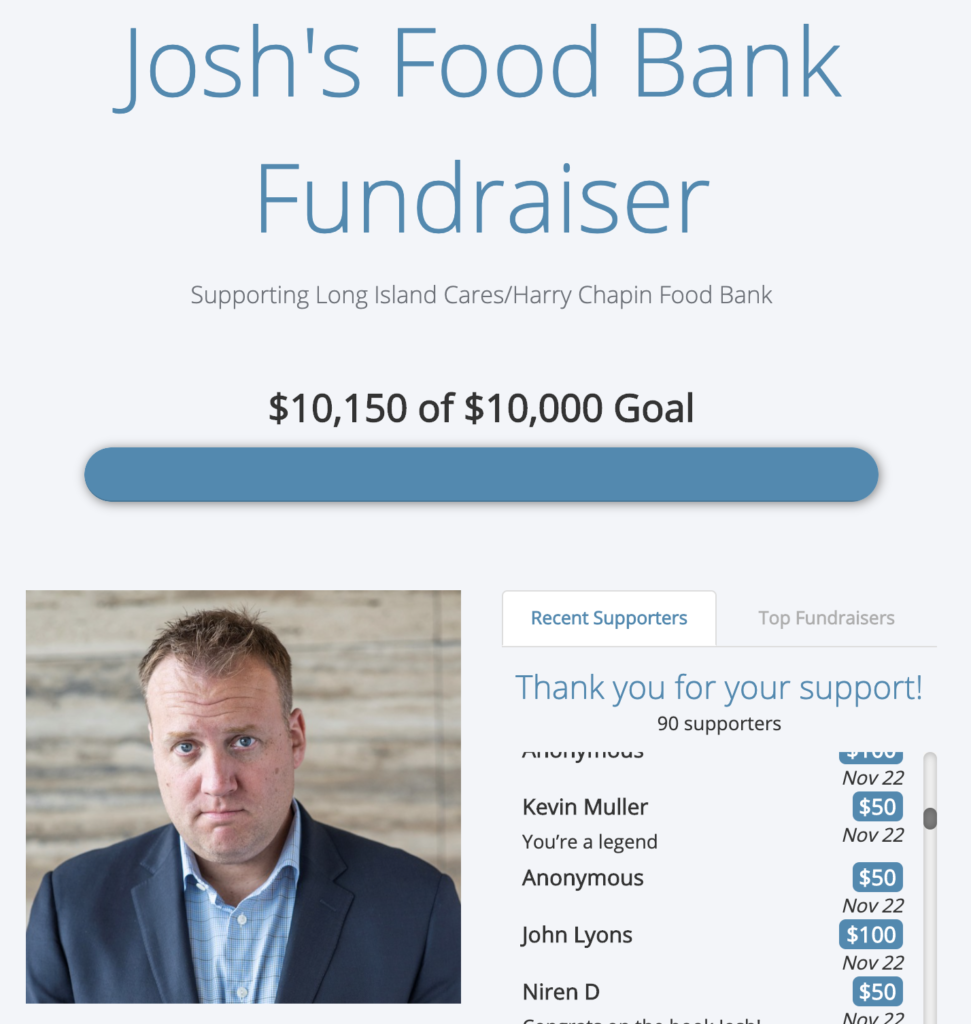 I am so utterly overwhelmed with gratitude toward all of you who answered the call this past week to help me feed hungry families in the community this holiday season. When I asked for $50 donations to the Harry Chapin Food Bank – LI Cares in exchange for me signing a copy of the new book, I thought $5,000 was a reasonable goal. I frankly wasn't sure we'd get there. But look at you go!
We're at over $10,000! I'm going to need to buy a few more sharpies 🙂
You're doing a wonderful thing.
And for those who've emailed and texted and DM'd me about actions they were taking to support their own local food banks right now, I was so glad to have inspired you.
Let me tell you something, when push came to shove, you guys were there to do something big. Hundreds of American families are going to be better off this winter because of this. I appreciate you all.  Can't wait to sign all these books 🙂
Thank you!