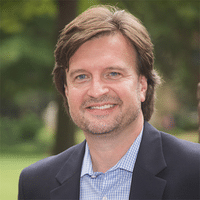 My friend Jon Boorman passed away this morning. He had been battling cancer for a long time, with his young children standing by to witness his bravery and perseverance. Jon was one of the nicest, most giving people I have met during my entire experience in financial social media and the markets. He had a lot to teach about trading, and, in his final years, a lot to teach about what it means to be a man.
When we knew things were taking a turn for the worse earlier this year, we wanted to do something special to commemorate what was likely to be Jon's last trip up to NYC from his home in North Carolina. So we invited all his friends to dinner at Hunt & Fish, ate delicious steaks, drank expensive whiskey and reminisced about the beginnings of Financial Twitter, and the blogs and the StockTwits conferences out west and the good old days. This was in late February, I believe, so we're lucky that it happened right before the pandemic shut everything down.
The last words I said to Jon that night, before he went back to his hotel, were "I will see you again, my friend." We hugged and said goodnight. I didn't see him again. But, wherever he is now, I hope he can see how much the people who knew him are thinking of him today and celebrating his life.
We made this for Jon, so that he could see this love for himself…Rest in peace, Rockstar.