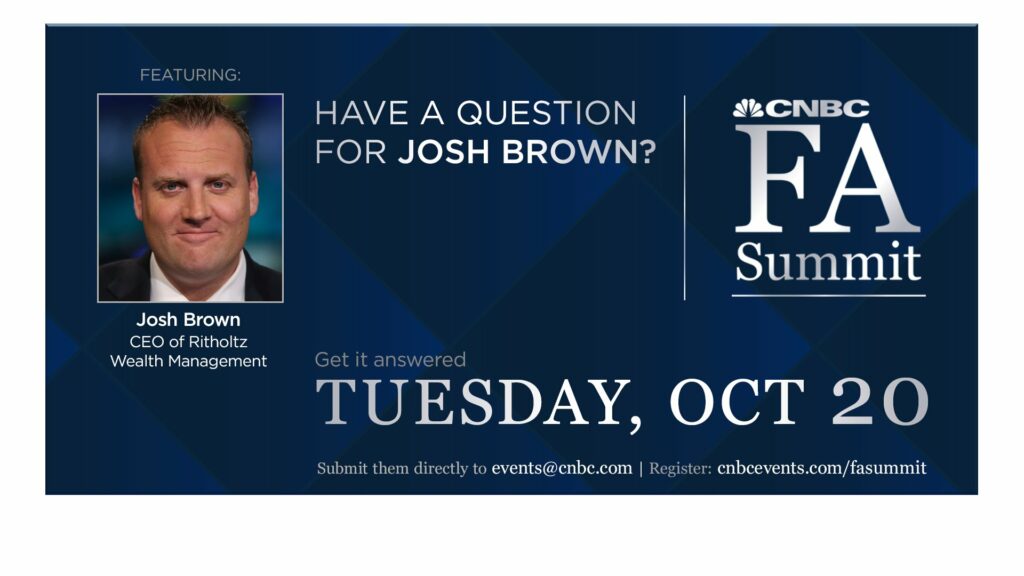 I'm very much looking forward to appearing at the CNBC Financial Advisor Summit next week. I'll be talking with the great Sharon Epperson and Tim Kochis, who is one of the most important figures in the history of our industry.
Mr. Kochis practically invented the financial planning profession in the 1980's and 90's, then founded a multi-billion dollar RIA while becoming one of the industry's leading authorities on succession planning. He's written numerous influential books and articles, served as the national director of personal financial planning for both Deloitte and Bank of America, and is now consulting internationally to help bring wealth management to firms and clients all over the world. We have never met, but I am very excited to ask him about what he sees today's entrepreneurs getting wrong and right as we build the next generation of our profession.
You can register here to check out the summit, there's a full agenda available here.