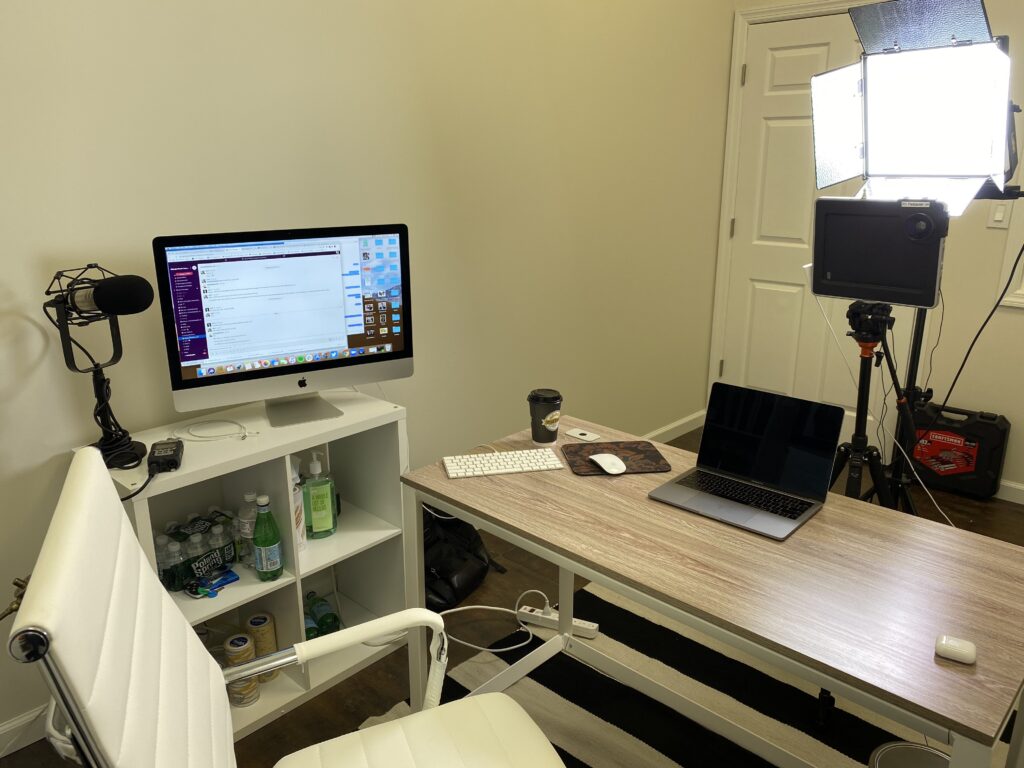 Here's a shot of the studio I built for my TV and web appearances. I did the Investment News virtual conference this week as a fireside chat with reporter extraordinaire Liz Skinner. I figure I'l probably be doing Zoom meetings, conference appearances, TV hits etc for the foreseeable future, might as well get my s*** together. It is what it is. 
This weekend's podcast features Professor Tim Duy (University of Oregon) and my pal Joe Terranova (Virtus Investment Partners) talking money supply, the Fed, stocks and bonds and gold, where to invest internationally and the recently failed stimulus talks. It's great, you'll love it. Get The Compound Show here on your favorite podcasting app. 
Batnick and I played a new round of What Are Your Thoughts this week, talking financial stocks, solar stocks, Barstool's Dave Portnoy and a lot more. New episode this Tuesday, subscribe here to get the instant notification! 
These are the top posts on the site this week, in case you missed it: