We're not going to be able to lockdown again, societally speaking, so the only option is to power through. Baseball powered through a wave of infections. College campuses are powering through right now. There is no choice. We're a few months away from a vaccine approval and treatments have gotten better and better.
But when you see an uptick in nationwide infections (and deaths), you have to expect some sort of a pause in the cyclical stocks / value stocks that have begun working this September.
Chart via Bank of America Merrill Lynch: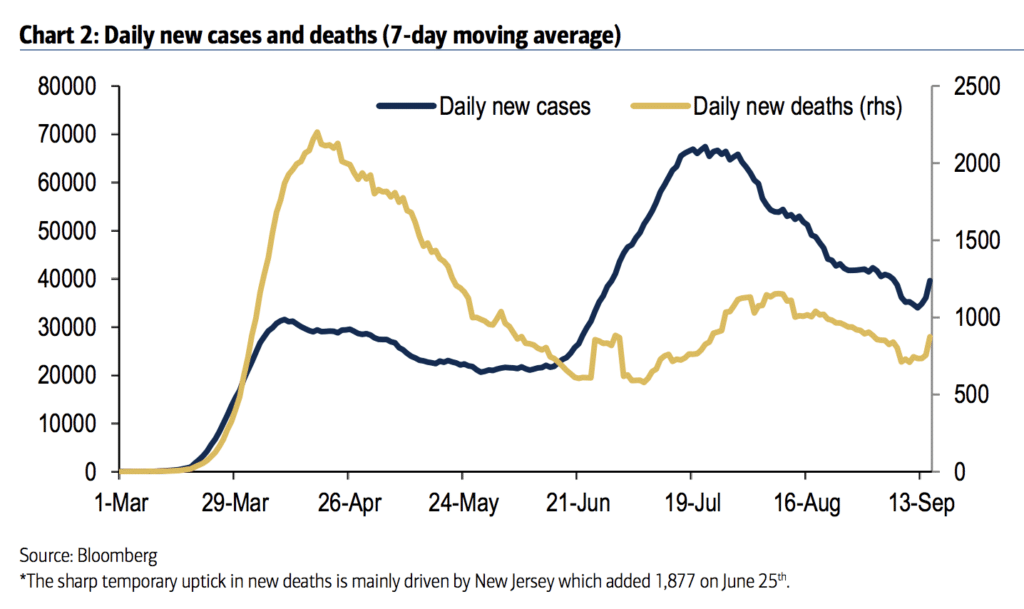 The good news is that despite a bit of a falling off in August from the prior month as extraordinary unemployment benefits were sunsetted, the consumer is still out there.
The way I'm thinking about this uptick is "Don't be surprised." And if it leads to higher average stock market volatility, so be it – it will also lead to continued low rates and demand for the yield stocks. Things may have to get worse this fall in order for the economy to keep moving forward. This is just what it's going to be. There is no alternative.