More anecdotes / data on the gambling phenomenon I blogged about this weekend…Bloomberg News via Peter Boockvar:
The ProShares Ultra Pro QQQ (TQQQ), which mimics the NDX but three times the daily exposure, collected $1.5b in the past 8 trading days, the most over this time frame since 2010. The money though came in as the non leveraged QQQ lost $4.8b last week, the most in more than 20 years. To differentiate, assume that TQQQ is a fav of the day traders while QQQ is just an ordinary index etf relative to it.
My chart, via YCharts: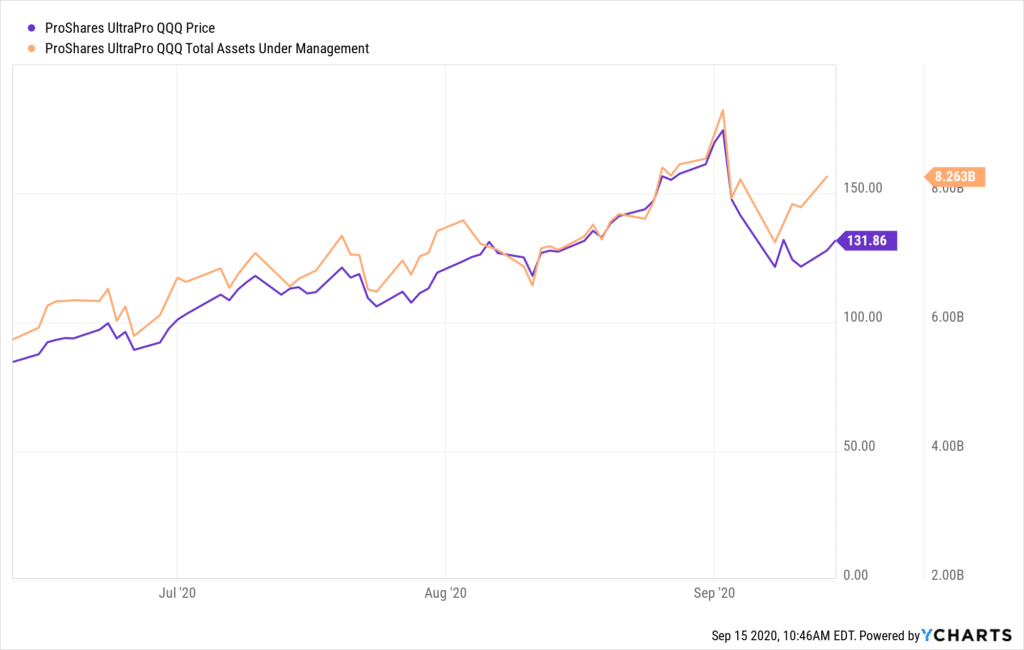 Michael and I are going to get into this tonight on the new episode of What Are Your Thoughts – subscribe to the channel here and get the notification for the premiere.
Read also: