In July of 2010, I put the blog on hiatus for a week and a half as I took the biggest risk of my life up until that point – dropping my Series 7, leaving the brokerage business and joining a Registered Investment Advisory firm. I was making a big change, from broker to advisor. I had known it was time to do this for years. But I just wasn't sure how. I did it anyway.
And 10 years ago this August I had a new career. A fresh start. I had a couple of million dollars in assets under management from the small handful of clients I brought with me. I had a spot working at an RIA in midtown Manhattan. I had my Series 65. I had a decade of experience doing retail brokerage, selling stock trades and mutual funds. I had nothing saved in the bank and barely anything in retirement accounts to my name. I had no idea where my next client was going to come from. I had a wife and two children under the age of five to feed and support. I was terrified.
But I knew it was the only way to give financial advice the way I wanted to. Working at brokerage firms for a decade I had learned most of the important stuff about investing, securities, markets, risk and return. And when I say "the important stuff," I'm referring to behavior. This is the one thing I had figured out. If I could help investors avoid the endless mistakes, conflicts and dangers I had witnessed on the sell side, then I could be delivering the most valuable service in the world to them. I would save one person at a time from all of the horrible things I'd seen and experienced. The bet was that someday, telling the truth and rescuing families from bad decisions would pay off.
I made the bet.
I pushed a stone up a hill for the first few years, digging my feet into the dirt, gritting my teeth, wiping sweat from my brow. Lots of work, very little reward. But it felt good. The only thing that kept me going was the satisfaction that I was on the right side. I had to periodically convince the people in my life that it was working, even though there was little evidence to show for it. Then one day, the stone got a little lighter. The ground beneath me leveled off. And then it tipped. Downhill. Rolling faster. Gaining momentum. And then it became unstoppable. I began to chase it. Let's see where this thing is headed! Others joined me on the path. Allies. We were running together.
The bet paid off.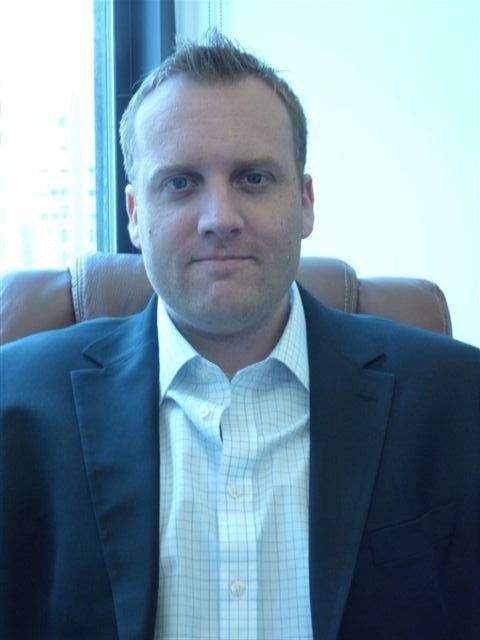 Summer, 2010, starting my first job at an RIA in New York City
There's another version of the universe in which I didn't jump. I stuck around the bullshit brokerage firms and sold the bullshit products and went through the motions. I cannot imagine what that version of me would be living like today. It sends a shudder through me just thinking about it. I don't think I'd want to meet him. Let's leave him be in that alternate reality that never came to pass. He didn't have the courage or the conviction. I did.
Everything I have and all that I've achieved so far stems from the decision I made that summer 10 years ago. I've been told that fate is the cards you've been dealt, but destiny is how you choose to play them. I could have folded. Played it safe. But something – and I can't describe what it was – willed me to go for it. A lot of other things had to have fallen into place along the way. And they did. Not a week goes by where I don't catch myself thinking about "What if?"
10 years ago this August I left behind everything I had known and took the first big step in the adventure of a lifetime. I'm still chasing that adventure today, let's see where this thing is headed…
Have you begun your adventure yet? Where will you be in 10 years' time if you start today?