Ryan Detrick from LPL Financial made my Chart o' the Day today…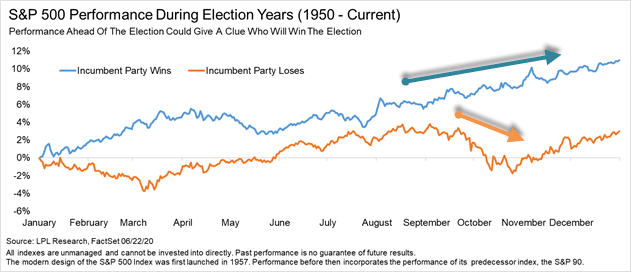 Here's Ryan:
Turns out, since 1928, the stock market has accurately predicted the winner of the election 87% of the time and every single year since 1984. It is quite simple. When the S&P 500 Index has been higher the three months before the election, the incumbent party usually won, while when stocks were lower, the incumbent party usually lost.
Ryan cites the stock market losing streak preceding Hillary Clinton's attempt to hang onto the presidency for her incumbent party as just the latest example of this measure getting things right.
The clock starts ticking in early August.