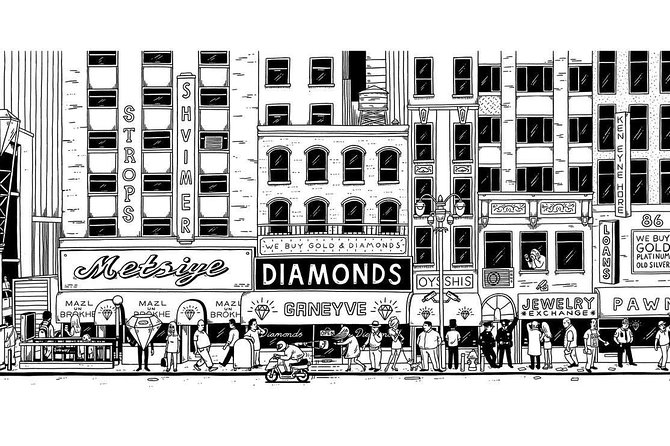 This weekend my wife's engagement ring had a loose stone.
To back up a bit, when we first got engaged in 2003, I didn't have two nickels to rub together, so the ring I proposed with was very modest. But I did promise her that as soon as I could, I'd get it upgraded. That took a lot longer than I had hoped, but eventually, I had the band wrapped in small diamonds.
Anyway, the jewelry store that did the work years ago is still around in Midtown Manhattan. My wife sent them an email about the loose diamond on the band on a Saturday. She got a reply on Sunday. Not just any reply, a direct reply from the woman who owns the store. She told us the store would take care of the repair compliments of the house and introduced us to the ring expert who would be doing the work on the same email.
I stopped into the store to drop the ring off this week and met him. He had all of our information from our prior shopping experience pulled up on the computer and told me to name my time as far as when would be convenient to come back and get it.
All of this is happening without a single dollar changing hands right now. It's a store taking care of a customer who bought something in the past and will now likely buy more in the future. They've actually transformed my wife from a customer to a client. A client for life.
The store had doubled in size from the first time we went in a few years back. They took over the retail space next door and blew the whole thing out. In an era of shrinking retail and vicious price competition, this jeweler is thriving. They're not in the diamond district or on a fashionable stretch of Madison Avenue. There is no foot traffic. How, exactly, are they killing it while so many other stores go begging for traffic and customers?
Simple. They're making clients out of customers. And turning their clients into clients for life with responsiveness, service and help. In Manhattan, you can't walk 20 feet without tripping over someone who can get you a stone or set a ring or sell you a pair of diamond earrings. But when you're treated like this by a business owner, why would you buy jewelry from anywhere else ever again?