In theory, long-termism and buy and hold investing are great concepts, but harder to pull off in real life. The vast majority of companies that have ever existed have since disappeared, either through going private, mergers and acquisitions or bankruptcy. Even in the course of one decade, it's hard to know which companies will thrive for a ten year stretch.
My friends at YCharts put together some charts that they feel are the defining trends of the 2010's decade. I thought this table of the best performing stocks was really interesting. Could you have identified these stocks in 2010 as the biggest winners of this decade in advance? Maybe there are some names that would have been obvious candidates, but many that would not have.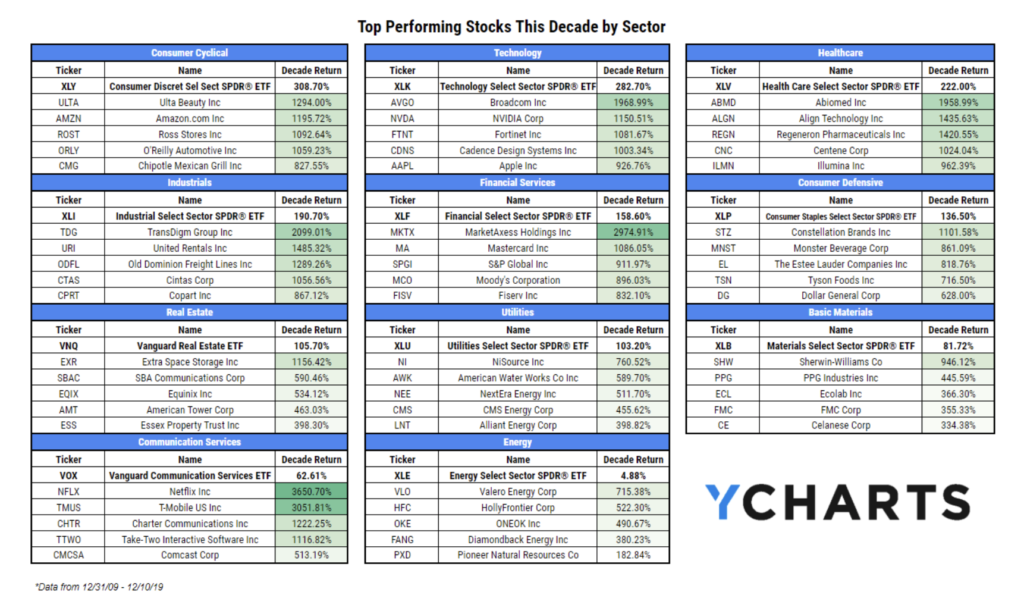 Sean Brown from YCharts will be posting more of these charts later in the week. Check out the YCharts blog here.