Yesterday, my three partners and I held our annual winter offsite meeting at Barry's house on the north shore of Long Island. This is the retreat we use to make our plans for the coming year, and to reflect on what's gone on during the year currently ending. We look at the progress (or lack thereof) in all of the areas of our business, congratulate one another's good decisions and break each others' chops for things that could have gone better. After six years together, we're all still friends and getting along great, so by at least one measure, things have never been better.
Like every business, there are some things we need to get better at and some areas in which change is necessary. Some of these conversations are hard because among four people, we're never going to agree upon every strategic decision. But consensus is working so far, without any major conflicts. I think knowing each others' personalities so well facilitates the sort of honest assessments of how things are going and who's doing what that are necessary for us to keep pulling in the same direction.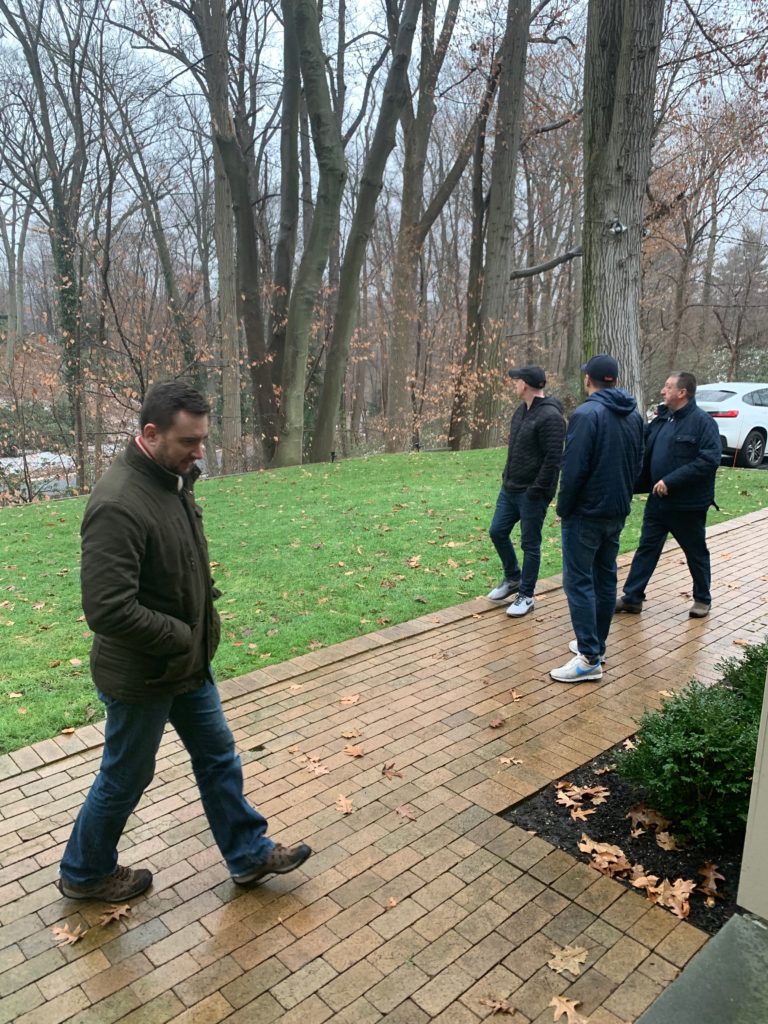 We also go into these meetings armed to the teeth with intel from some of our top executives – Erika on the administrative side of things, Bill on the finances of the firm, Patrick on technology use and our data scientist Nick with the 20,000 foot view of everything that's going on by the numbers.
During the course of the day, one line item in our financial situation really jumped out at me. I had not thought about it in a long time but, upon consideration, it made me really happy. It wasn't revenue growth or the growth in assets under management or anything you traditionally hear the founders of registered investment advisories talk about. This number was actually an expense. But it's now my favorite expense.
In calendar 2019, Ritholtz Wealth Management spent $142,488 on 401(k) matching for employees. We've got 30 employees now and that number is growing accordingly each year. I hope to see it much higher in 2020 as individual contributions go up and more individuals come into the fold.
And while it's an expense in accounting terms, to me it's more of an investment. It's an investment in our people, on top of all the other investments we make each year, from professional licensing and accreditation to health insurance to technology to business travel to offering equity ownership in the company.
And while there may not be a financial return on our investing in 401(k) match accruing to the firm, there are dividends being paid each day in the form of firm culture, employee satisfaction and the common good. From all of the books I've read about great businesses and successful entrepreneurs who've built winning companies, one thing seems to be a common thread – firms that take care of their employees are actually taking care of their clients in an indirect way. The restauranteur Danny Meyer (Union Square Hospitality Group, Shake Shack) explained his philosophy in 'Setting the Table' as putting your employee first. His equation goes: 1) employees, 2) guests, 3) community, 4) suppliers, 5) investors.
We're not in the hospitality business, but we are in a service business, and this means having happy, productive people serving our clients (or, in the Meyer parlance, our guests).
Costco has figured this out. So has Disney. So has Starbucks. So have thousands of successful businesses.
One of my goals for 2020 is to focus even more deeply on customer satisfaction and how the client experience feels to the 800+ households we currently work with. The 30 people who touch these households everyday on behalf of the firm are at the forefront of what I'll be spending my time on next year.
Talk to us about your portfolio.