$BYND #SHAM #MOCKERY #SHAMEFUL $GS #SEC –#INSIDERS pic.twitter.com/s3JIu2sCKL

— JAY T (@STOCKMASTER2000) July 30, 2019
I'm feeling this dude so hard. He is everybody's uncle who has ever lost money in a trade even when they knew they were right and the world was crazy. The early morning sweat tells you he walked out of a workout pumped with adrenaline and just had to let it fly. Even his handle – STOCKMASTER in all caps is absolutely perfect.
And, more importantly, I think he makes a good point, with just one caveat – what kind of imbecile is buying or selling on Wall Street analyst recommendations these days? What is this, 1998? I feel like people know better and don't really pay attention to that stuff anymore. I highly doubt there are thousands of individual investors being led to the slaughter by these analysts in the year 2019 – but what do I know.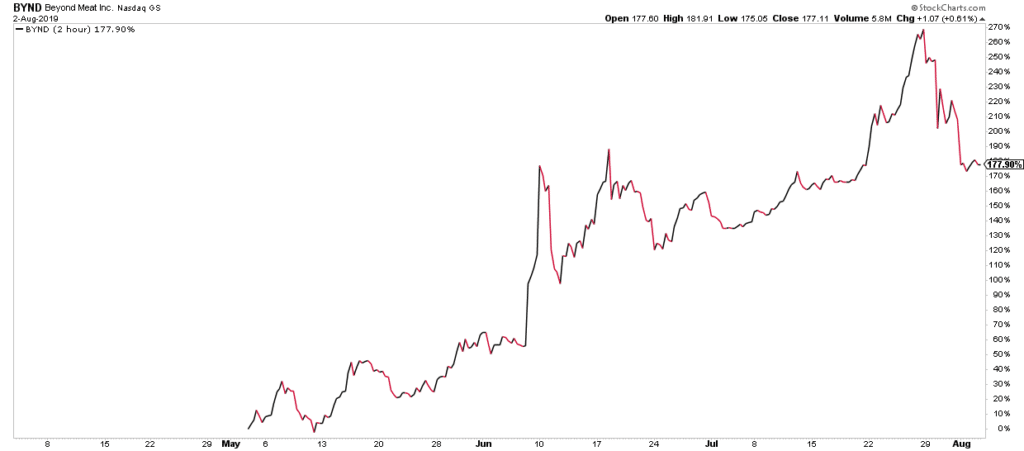 Tell me what you think about Rage Dad's point here – is he overreacting to a Wall Street promotion game as old as time, or is he the only person willing to stand up and tell the truth about how absurd this all is?
BTW my pal Anthony Pompliano is supposedly getting this guy on his podcast this coming week.