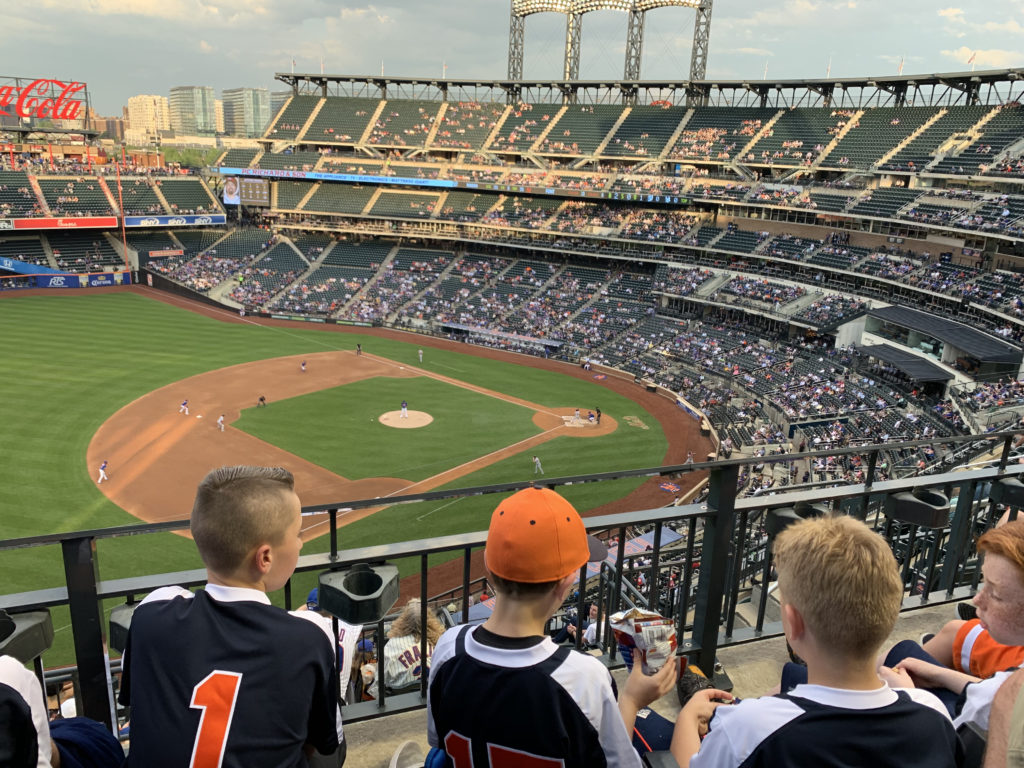 I meet investors everywhere I go. Last night, at CitiField, I talked to a bunch of them – people who know me from TV or from Twitter or whatever.
And in my conversations with them (after they ask to take a selfie, lol), I notice one consistent theme over and over again – they don't understand what phase in the investor's life they're in.
There are three phases of an investor's life:
Accumulation
Maintenance
Distribution
Let's call it AMD.
Accumulation
When you're in Accumulation, you're a buyer of investable assets. You're buying steadily, as in a 401(k) or making periodic purchases as excess savings build up. In this phase of your life, you should be rooting for markets to fall. You're not using the money you've invested anyway, so I have no idea why a 35 year old should be cheering for new highs. But they are. And they say things like "the market seems a little iffy right now, I don't know if I want to put any cash to work…"
I get that it's a human instinct to want a placid environment where your investments immediately appreciate and make you feel and look smart – it's just completely counter to what's best for you. Nothing would be better for today's accumulators than for a new secular bear market to commence, giving them another lost decade to pile up equity fund shares in advance of the next bull market. But they almost never think that way, from what I've seen and heard.
Maintenance
Maintenance is a little trickier. You've built up wealth via the ownership of a business, or real estate or stock and bond market assets. You're also further along in your lifespan and the ability to replace money lost in the market isn't the same as it once was because you've got less years of working and earning ahead of you. Additionally, you're likely at the peak of your cost of living. The children are growing up and they've become more expensive to support (cars, college, iPhones, trips, nice clothing, etc). You're doing golf trips and longer vacations and maybe you've become one of these wine cellar assholes, who knows?
An additional issue here is that there is no solid black line signifying the transition from when you've gone from being an Accumulator to a Maintainer, and then when you go from Maintainer to being someone in Distribution. It's more of a soft transition than a day-and-date sort of thing. This leads to confusion over how you're supposed to be allocated, and some shocks about how much you're spending versus your earnings potential going forward. What if you're at peak earnings but they didn't ring a bell to let you know? What if you're becoming obsolete in your chosen profession but it hasn't yet become apparent to you?
In my experience, the person who finds themselves halfway through the Maintenance phase, hurtling uncertainly toward the Distribution phase, is the person most likely to be seeking out a financial advisor. This is where the rubber meets the road. It used to be about grow, grow, grow but now it's about grow, grow, protect. This is our area of expertise and we have these conversations with potential clients who are at this place in life every day.
Distribution
And now we come to the part that no one wants to talk about or think about. The final phase of the investor's life. Where they're (hopefully) reaping the rewards of what they've accomplished in life. They're taking funds from their portfolio to fund their lives and help the next generations of their family. They're thinking more about legacy. Depending on the level of wealth they've managed to accumulate (and maintain), they're thinking about what their money can do for their family or for the world at the end of their lives or even beyond.
What ends up happening is that the person realizes they've gotten very good at saving and investing, but they're not equipped emotionally to learn how to become good spenders. Believe it or not, this is one of the most significant challenges we run into with high net worth households we work with. No one is asking for a violin to be played for these families, but that doesn't minimize the anxiety and the uncertainty of their situation.
My partner Kris likes to remind people in this situation that "if not now, when?" It's not going to be more enjoyable to spend your wealth at 80 than it will be at 60 or 70. And no one is guaranteed any amount of time. Teaching wealthy, hardworking, responsible savers to flip the switch and become leisurely, thoughtful distributors of money is one of the highest value-adds of our profession.
There aren't any black and white answers that anyone can offer people about what they're supposed to be doing at each phase but there are helpful generalities and numerous financial planning discussions that can guide them. However, the first thing that has to be established, before any meaningful conversation about investing, is which of the three phases you are in, and how far along through that phase might you be.
If you don't know what you are, how can you possibly know how you ought to conduct yourself in the markets?
***
Talk to a Certified Financial Planner now, we're standing by to help.