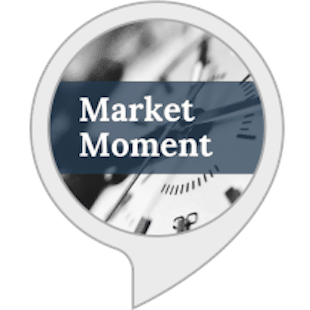 My team has been working hard to serve up a fantastic two minute market briefing each weekday morning on the Alexa platform and we're getting some nice traction with it. The idea is to tell the story of what happened in market history on each day – hence the name Market Moment – and then relate it to what's going on now.
One of the most important functions of a financial advisor is to remind people that time passes, markets move forward, and nearly everything that could happen has already happened in one form or another. We don't use the term "unprecedented" very often around our shop, given how steeped all of our content is in historical facts and figures.
An investor who adds our skill to their daily flash briefing on Alexa is going to become smarter, more informed and less sensitive to the headlines of the day as a result. We believe that educated clients are better clients, and that knowledgable investors do better over long stretches of time.
Here's Jonathan Novy on the PayPal Mafia, you can play it right here:
Here's the birth of Eugene Fama, the father of the efficient market hypothesis, as told by Blair duQuesnay:
Joey Fishman on the first time the Dow Jones broke 7,000:
Texaco is forced into bankruptcy because of a huge judgment against it over the buyout of Getty – Tadas Viskanta explains:
Those are just from this past week. I will tell the story of one of the biggest winners in the stock market over the last 25 years tomorrow morning.
Make sure you enable our skill, Market Moment and play us as part of your daily flash briefing every day. And if you want to give us a review, that would be awesome.