Pershing, one of the leading custody firms for independent advisors, put out a deep-dive on how top RIAs are marketing themselves and how that marketing is being received by their target market.
I thought these two tables were interesting…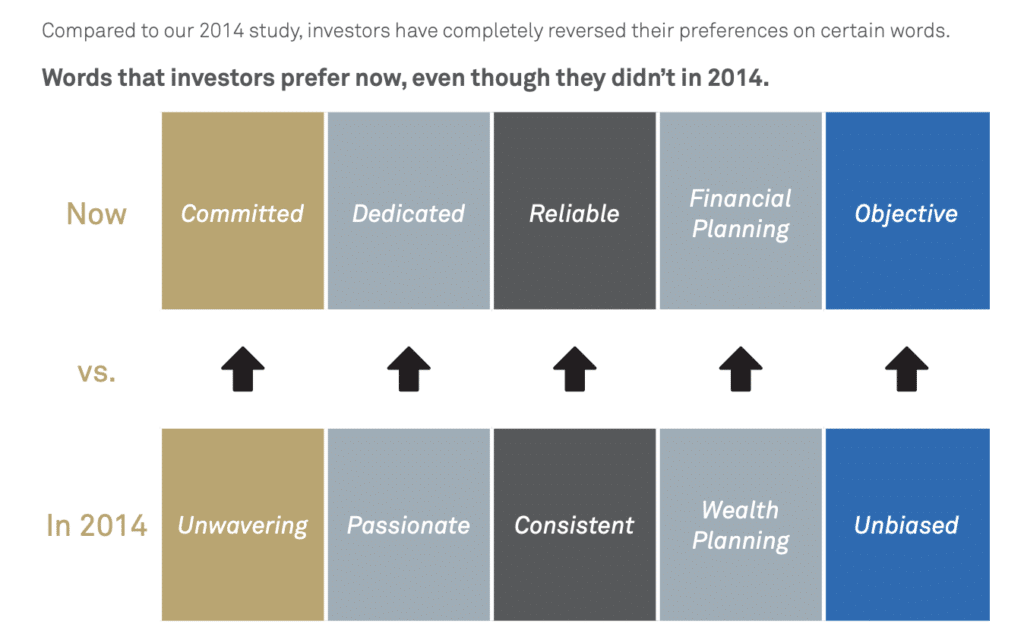 A lot of these things above mean the same thing, but the 1,000 + millionaire respondents to the March, 2018 survey reacted to them differently than they had just four years prior. I find that kind of thing interesting.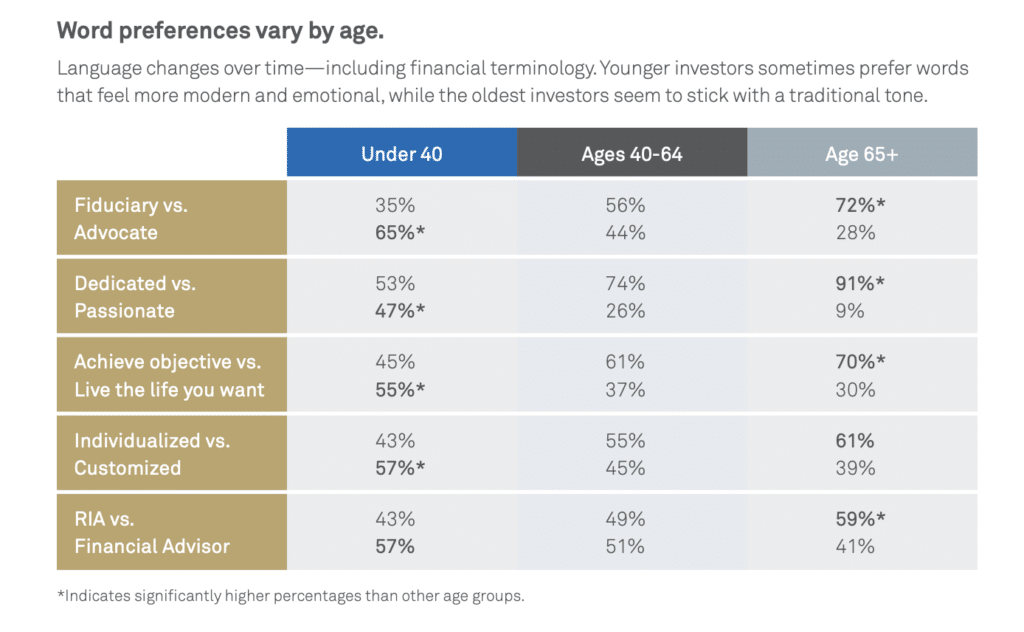 And then a look at some big marketing terms by age group. It's extraordinary how much of a difference there is over the word "passionate" between the millennials vs the boomers. Can't be random. The difference in the term RIA vs Financial Advisor means the younger demo hasn't been mugged by the brokerage industry just yet, LOL. Many more boomers have learned to insist on fiduciaries, either from reading more on the difference or because of their own experiences.
Source: