My favorite novelist Gary Shteyngart is in the midst of a massive 87-day speaking and media tour to promote his smash hit new book Lake Success. This week he swung back through New York City and we went up to watch him do his thing at Columbia University, where he also teaches creative writing. Gary and I have become friendly over the last year or so and it's really been an amazing thing – to admire a writer so much for their writing, and then to get to know them in real life.
They say you shouldn't meet your heroes, but in this case they'd have been dead wrong. 
And this totally left me speechless: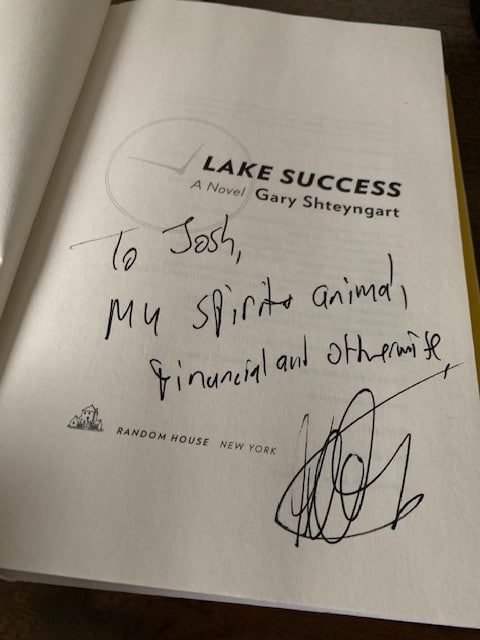 If you haven't read Lake Success yet, I'm telling you it's hilarious, poignant, beautiful and so timely. Get it here. 
Here's Kris, Michael and I with Gary at the one and only Dinosaur BBQ in Harlem. We represented, don't worry…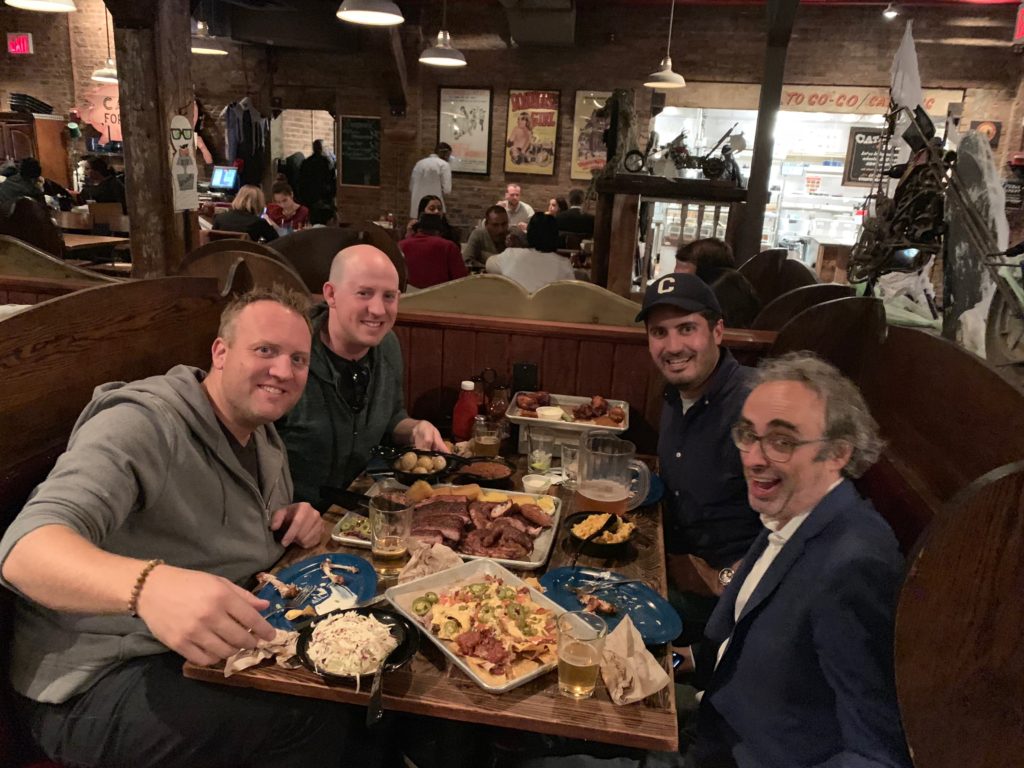 These were the most read posts on the site this week, in case you missed it: