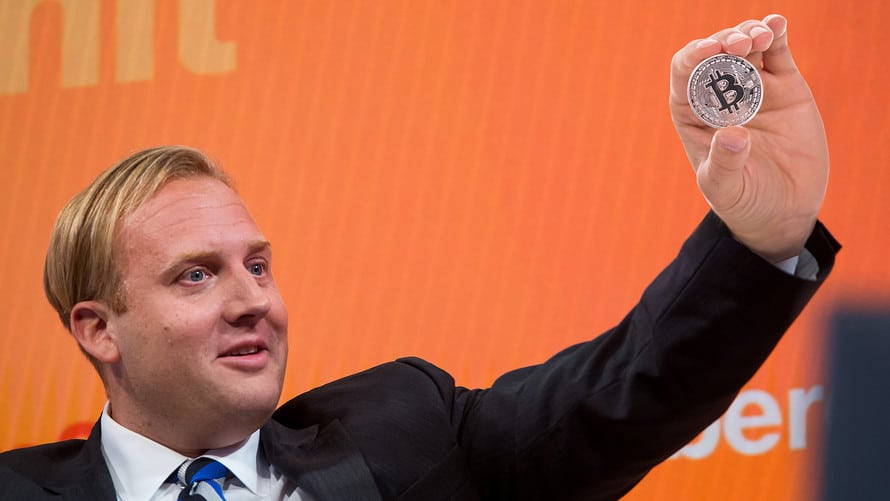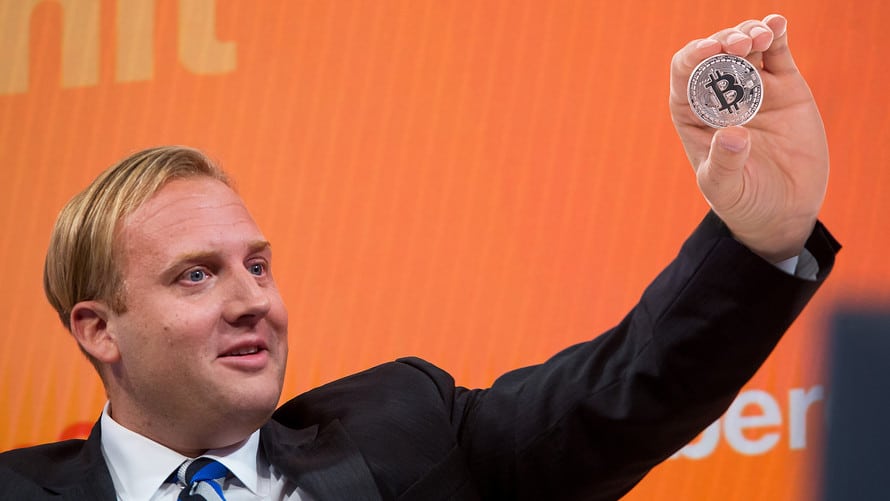 (throwback: remember when MarketWatch made me look like Bitcoin Hitler?) 
Just booked my flights for a quick trip into Denver at the end of the month.
I'm giving my first ever talk on blockchain and crypto currencies to the Colorado CFA Society. I'm not an expert in blockchain or crypto currencies from a technology standpoint. But I know markets and, more importantly, I know people.
The purpose of the talk is to look at ways in which these emerging technologies may be impacting the investing and wealth management industries and to discuss the key concepts that financial services people ought to be aware of.
Since I put out my bearish take on Bitcoin but bullish take on blockchain this past December, the market's consensus has almost completely shifted in this direction. You can read about my evolution on the topic here:
Wait – did I call the top in Bitcoin? (TRB)
And now there is evidence everywhere that the vast sums of money that were thrown at various projects during the big bubble move last year are starting to bear fruit. There are interesting things being funded and attempted all over the world and many of them have a chance to work their way into our lives. I'm excited to discuss this and more with the Colorado CFA folks on 9/28.
In the meantime, there may be an informal drinks thing being planned for the evening before, Thursday 9/27. Stay tuned for details.
I usually set aside some time to meet with investors who'd like to learn more about the firm as well as local advisors who would like to discuss their career path. If you're in the Denver area and you'd like to say hello, you can get in touch by email: info @ ritholtzwealth dot com with the subject line "Denver" and we'll try to set it up.
More about my presentation here:
FPA OF COLORADO PROGRAM: CRYPTOCURRENCIES & BLOCKCHAIN (CFA Colorado)