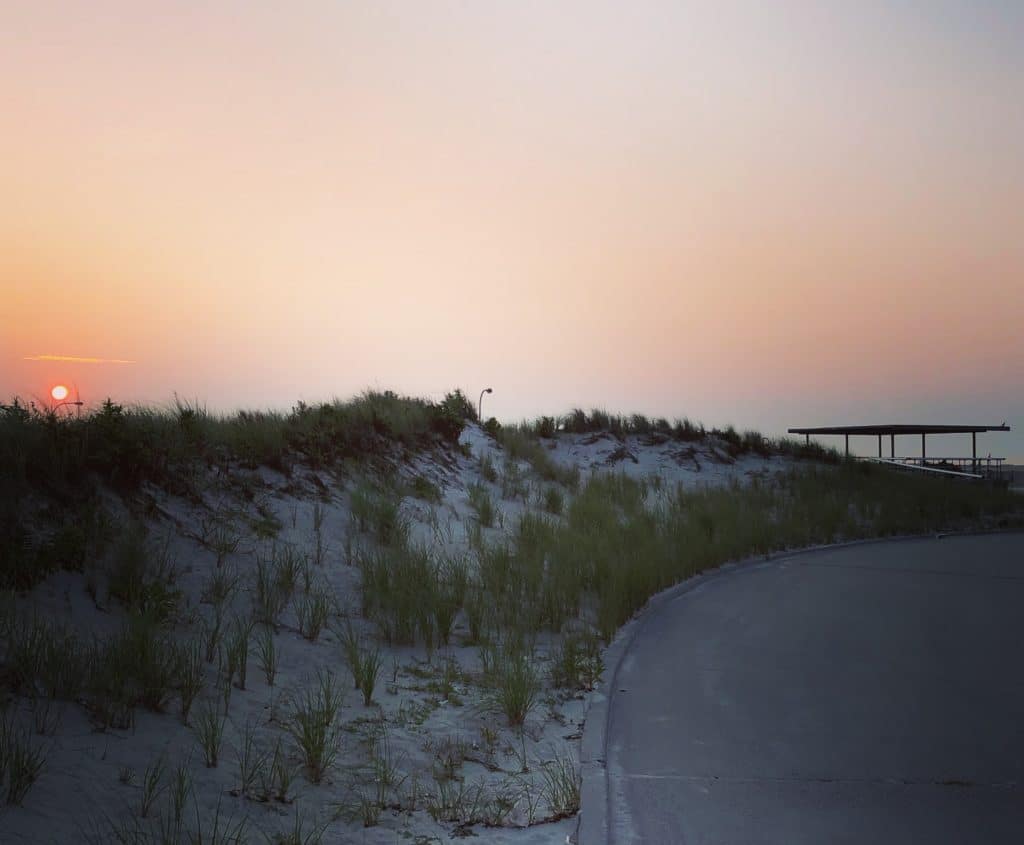 The kids are back from camp and I'm sneaking out of the office one day a week to do as little as possible. I'm very sensitive to the changing of seasons and I already sense the days shortening without even glancing at the time. I took this shot at around 6am from the bike. A few weeks from now and it'll be pitch black down at the beach at this time of day.
September and October calendars loom ahead and they're already full to the point of bursting. I'll be in Chicago, Denver, Miami, New Orleans, Austin and San Antonio this fall, and that's just the stuff I already know about.
In addition, the fifth anniversary of Ritholtz Wealth Management is coming up in September and we're working on a big surprise for our clients.
Anyway, I'm still reading a lot. Here's some stuff from the week you shouldn't miss: